Home / Visitors /
Visitor Instruction
Visitor Guidance
Exhibiting Hours:

9:00 am -5:00 pm, the first day of the exhibition
9:00 am -5:00 pm, the second day of the exhibition
9:00 am -4:00 pm, the last day of the exhibition
Venue: Wenzhou Olympic Sports Convention & Exhibition Center (温州奥体会展中心)
Address: Intersection of Aoti 1st Road and Huanshan East Road, Longwan District, Wenzhou (温州市龙湾区奥体一路与环山东路交汇处)



The fair is only open to professional visitors with Entry Badges exchanged by Registration and personal business card.

1. Visiting Procedure
  Register on Visitors Register Counter→ Get the Entry Badge & Visitors' guidance→ Have scaned on the Entry → Visiting

2. How to Get the Entry Badge?
A. Pre-registered Visitors
Pre-register Online to provide personal information→Get the Confirmation Letter by E-mail from the organzier→Take the copy of the Letter to the fair and print the Entry Badge.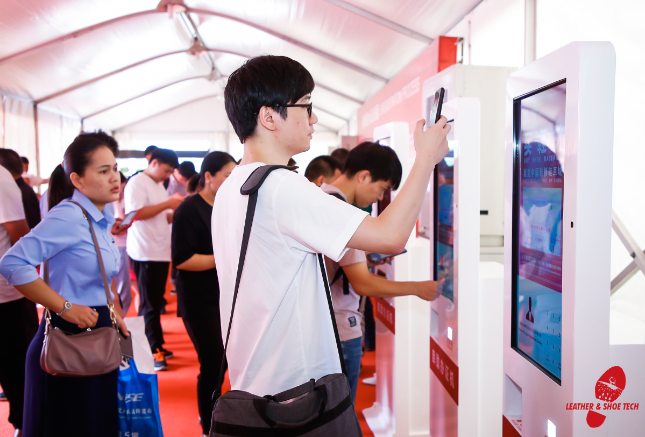 B. Onsite Registered Vistiors
Fill the Visitors Register Form → checked by the staff → print the Entry Badge.
C. Group Visitors
Pre-registered Group Visitors
Hand over members' information → Exchange the Entry Badge of Group Visitors
Onsite Group Visitors
Hand over members' busines card → Checked by the staff → Print Entry Badge.

3. Visitors' guidance
A. Visitor Register Counter
Located in the venue square, it will handle the visiting procedure and inquiry.
B. Visitors' guidance & Directory
Visitors' guidance, with floor plan and activities introduction, is distributed to all registered visitors along with the Visitor Badge; Directory with the entire exhibitors list will be given to Pre-registered Visitors and Visitors with business card for free. The other visitors can buy the copies at the Visitor Registration Center.
C. Information Center
Located at Visitors Registration Center and by the entrance of every exhibiting hall.