Home / Press & Media /
What's New
Weekly Share - Exhibitor Preview 2

Hello visitors! We are very glad to share you the week 2 of exhibitor preview as below.
Don't miss the great opportunity to meet below high quality suppliers on-site and please pre-register now at http://www.chinaleatherfair.com/visitors.html
Dongguan Super Sonics Intelligent Cutting Technology Co., ltd.
* Hall 6 A288
Dongguan Super Sonics lntelligent Cutting Technology Co., ltd is a company that integrates the development, production, sales and service of intelligent cutting robots. Dongguan Super Sonic has always focused on product and technology enhancements.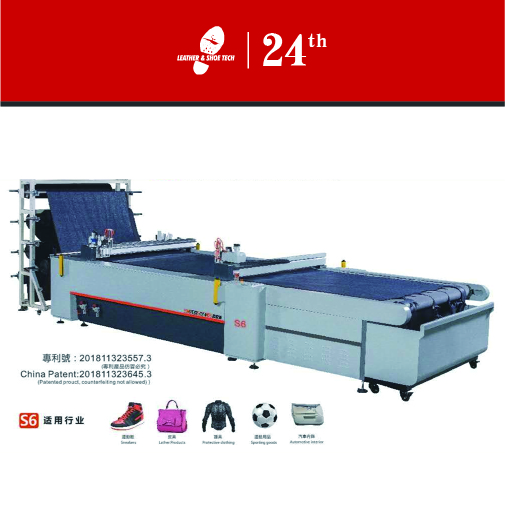 Datong Machinery CO., LTD.
* Hall 6 L01
Wenzhou Datong International Trade Co., Ltd. is committed to the development and sales of 3D seamless socks upper and socks shoes. It owns his own manufactures which located in Jiaxing area. Socks shoes comfortable, breathable and relax your feet.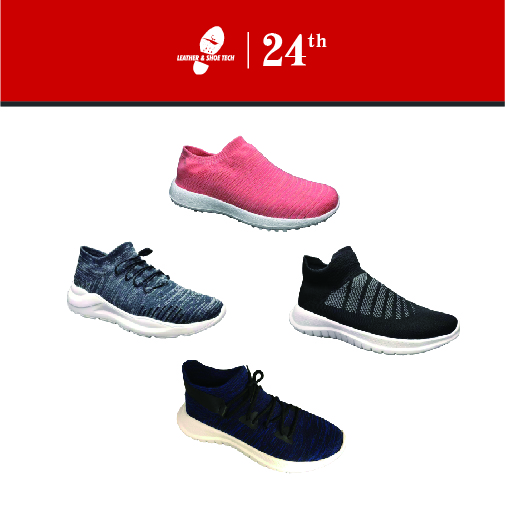 DING-SHEN MECHANICAL CO., LTD.
* Hall 6 - A180

Ding-shen machine is a company who focus on automatic shoes machine production; we do improve our machine day by day, also work on research and development.
Ding-shen follows innovation, planning and service' which is our company center spindle. Ding-shen had been working on shoes machinery industry over 30 years, we believe Ding-shen can do our best for you.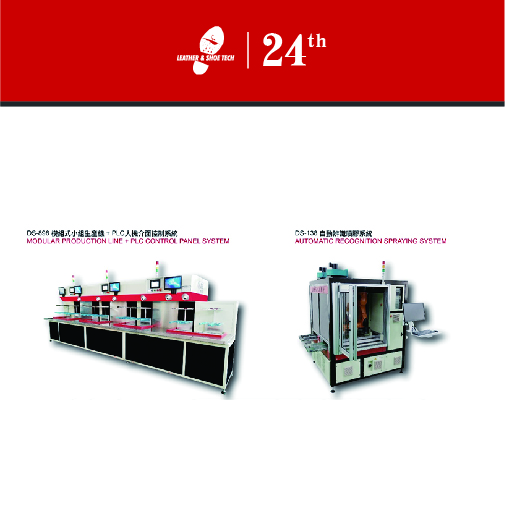 JINJIANG GANGYI FIBRE CO., LTD.
* Hall 2 B38-42, 2C39-43
Founded in 2002, Jinjiang Gangyi Fibre Co., Ltd is an expert on the manufacturing of stitch-bonded non-wovens, needle punch nonwoven, nonwoven insole board, thermoplastic sheets (hot-melt) and chemical sheets for toe-puffs & counters and etc. We primarily supply to the shoe-making, garment, toy, suitcase & handbag and other related industries, with a monthly production of over 5 million yards of non-woven fabric, and 500 thousand years of thermoplastic and chemical sheets. Base on best quality and competitive price , we hope to build a win-win business relationship with you.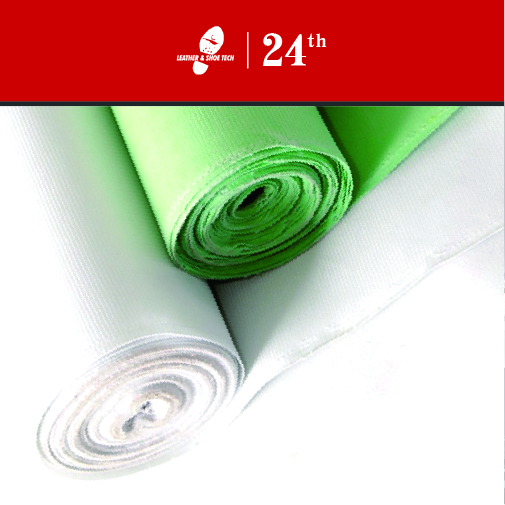 Shanghai Union Technology Corporation
* Hall 3 A65

For nearly 20 years, UnionTech Stereolithography (SL) 3D Printing Equipment has been developed and manufactured in an environment of intense regional competition. The UnionTech product offering for the international market of today reflects the experience that has made it a global leader in stereolithography.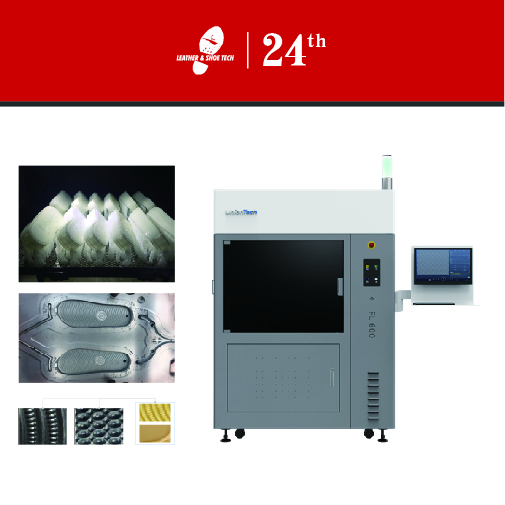 JINJIANG TAIZHENG MACHINERY CO.,LTD
* Hall 8 A007
Jinjiang Taizheng Machinery Co., Ltd is a professional shoemaking machine manufacturer, located in Wuli development area of Jinjiang - the famous city of Chinese brands. Our main products include: full automatic rubber hydraulic machine, automatic rubber hydraulic machine, EVA foam moulding machine, full automatic EVA secondary foam machine, cold &hot insole moulding machine , etc.
WENZHOU HOW-HIGH INTERNATIONAL TRADING CO., LTD.
* Hall 3 A17-20
Wenzhou how-high International Trade Co., Ltd. founded in 2005 in Wenzhou, Zhejiang Province, which is a trading company specialized in development, manufacturing and sales. Main products including PU leather, PVC leather, leather for suitcase products, leather for clothes. Sofas, decorations, and cars. Our products are widely used in clothes.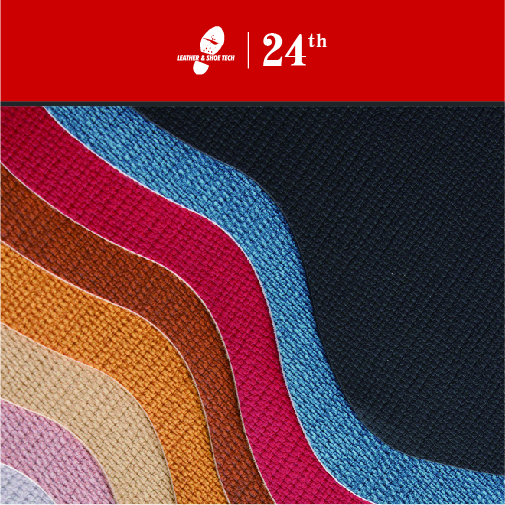 WENZHOU LARGE IMPORT&EXPORT CO., LTD.
* Hall 3 A50-52

Wenzhou Large import&export company with it's factory, integrates product design, mainly dealing with PVC, PU synthetic leather. We have professional team who are numerous experienced, strong responsibility and familiar with foreign and domestic markets.