Home / Press & Media /
What's New
Exhibition News | UFI Approved Event - Wenzhou Int'l Leather Fair
China (Wenzhou) Int'l Leather, Shoe Material & Shoe Machinery Fair (Wenzhou Int'l Leather Fair for short) was officially admitted to the UFI family. The organizer - Wenzhou Donnor Exhibition Company became the first exhibition company approved by UFI international certification in Wenzhou, Zhejiang.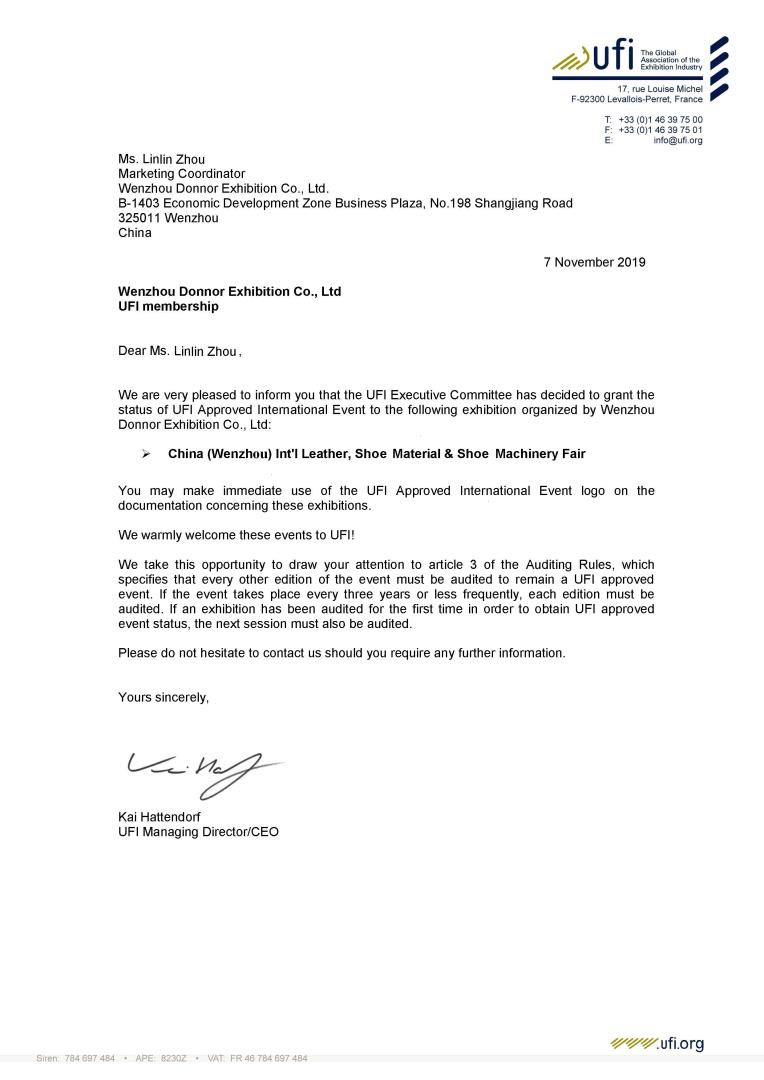 About UFI
Union of international Fairs (UFI for short) was founded in Milan, Italy in 1925, headquartered in Paris, France. UFI is by far the most important and authoritative international organization in the world exhibition industry. Authoritative certification of international exhibitions is the core task of UFI.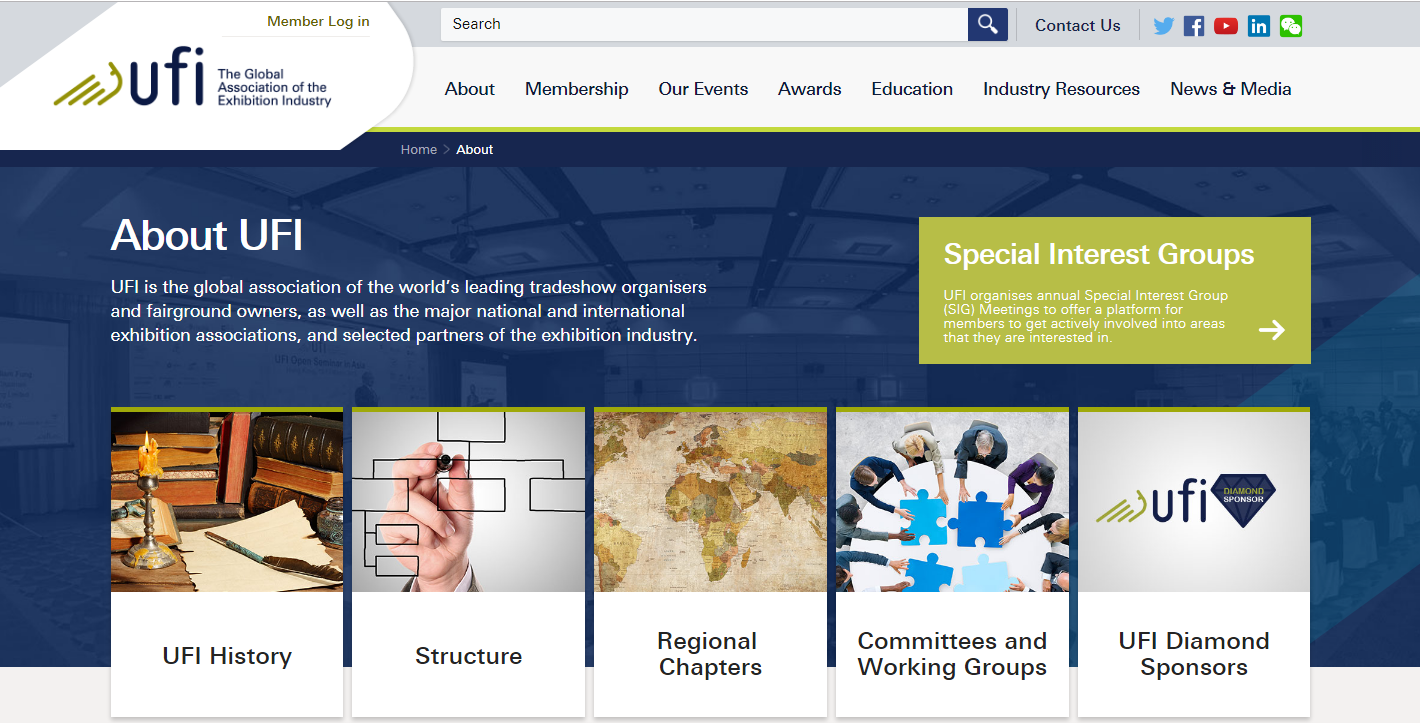 The UFI Approved Event labels are a global stamp of authority for high quality exhibitions. Accurately audited to UFI's international standards, they provide exhibitors and visitors with a sound basis for business decisions. If an exhibition wants to be granted as the "UFI Approved International Event", its service, quality and popularity are required to meet certain registration standards. The exhibition scale, history, number and proportion of overseas exhibitors and overseas buyers, media dissemination, exhibition services, audience registration, site management, data system, etc. are all subject to be audited. The UFI Executive Committee will also appoint professional auditing institutions to conduct on-site investigation and audit of the exhibitions. Therefore, the current exhibition projects that were admitted in China are extremely excellent.
About Wenzhou Int'l Leather Fair
Wenzhou Int'l Leather Fair was founded in 1996. With its marketization, professional and international attributes based on Wenzhou, radiating across the country and opening up the global market, it has become an important window for technology introduction and foreign exchange for the transformation and development of the Chinese shoe & leather manufacturing industry. At the same time, the exhibition will hold sewing equipment, knitting machinery, and synthetic leather concurrent exhibitions, covering the entire industrial chain of shoe & leather manufacturing.
The 25th China (Wenzhou) Int'l Leather, Shoe Material & Shoe Machinery Fair will be held in China Wenzhou Int'l Convention & Exhibition Center. Don't miss out to meet over 700 exhibitors and 20,000 professional buyers in 2020 edition of Wenzhou Int'l Leather Fair, which will be held from August 21st to 23th.