Home / Press & Media /
What's New
Exhibition News | LeatherShoeTech High Quality Supplier
Due to the huge attraction of the 2020 China (Wenzhou) Int'l Leather Fair, there are numerous excellent high quality suppliers are connecting with our fair. For your better understanding of the detail and quality of the enterprise, here we provide the suppliers information for you. Welcome to explore the suppliers now!

ABM Trading Corporation
(Inspecting Agent, Working on Behalf of Foreign Customers Representative to Assure Quality and Services)
BUSINESS RELATIONS TO: CHINA, HONG KONG, TAIWAN, KOREA, VIETNAM, ITALY, SPAIN, TURKEY AND INDIA, PORTUGAL, MEXICO.
Bangladeshi Leather industry is playing important Role in the International Leather Market. Our company has good Reputations to provide Leather with Ensuring Good services including Quality, Good Price, on Time Shipment. We are very happy to work from Bangladeshi Leather industry to provide proper leather Sourcing for our international Customers, our international customers always feels very comfortable with us, we have nice work environment, Customers easily Cope up with us. We always focus on Customers & giving all attorney Power to set up good suppliers.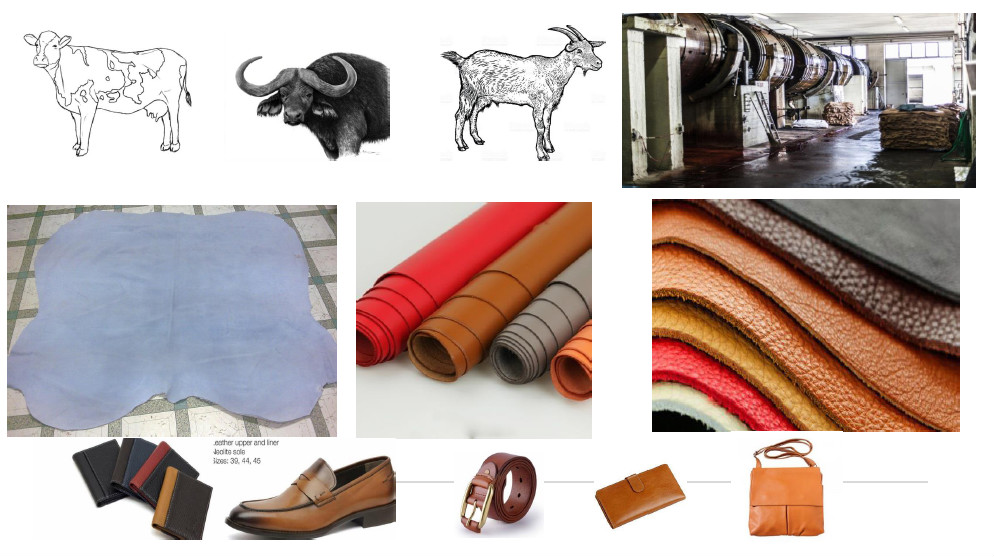 British Leather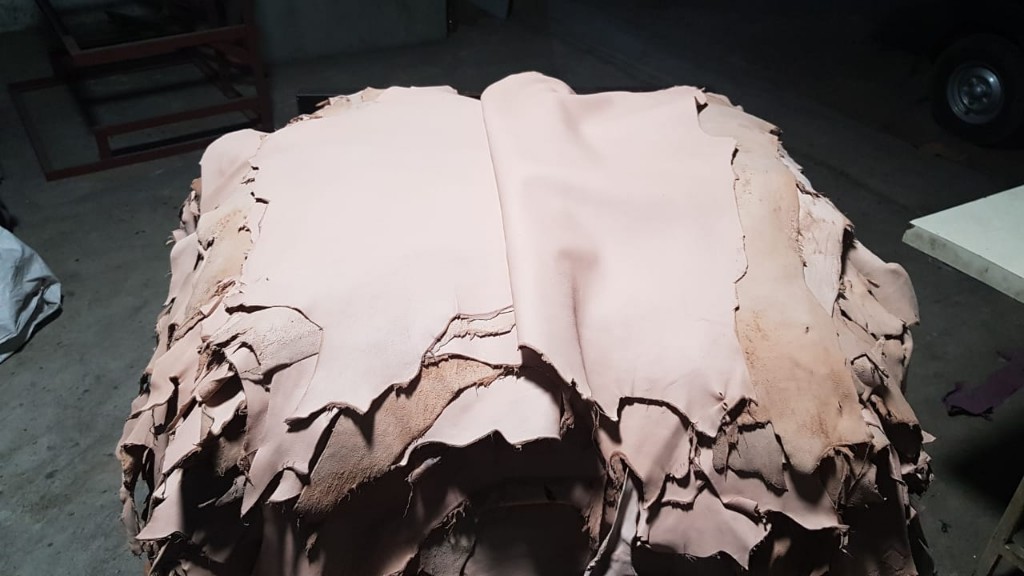 CURTIEMBRES
Curtiembres de Mexico is a certified and 100% Mexican tannery, dedicated to tanning high-quality beef skins for the production of leather products such as footwear, leather goods and furniture. With more than 35 years of experience, Curtiembres de Mexico S.A. de C.V., is a leading company in the transformation of animal leather to high quality leather for the footwear, leather goods, upholstery and automotive industries. They develop products with the latest technology, supported by suppliers and processes that take care of the environment. They always act with commitment and synergy with the company personnel.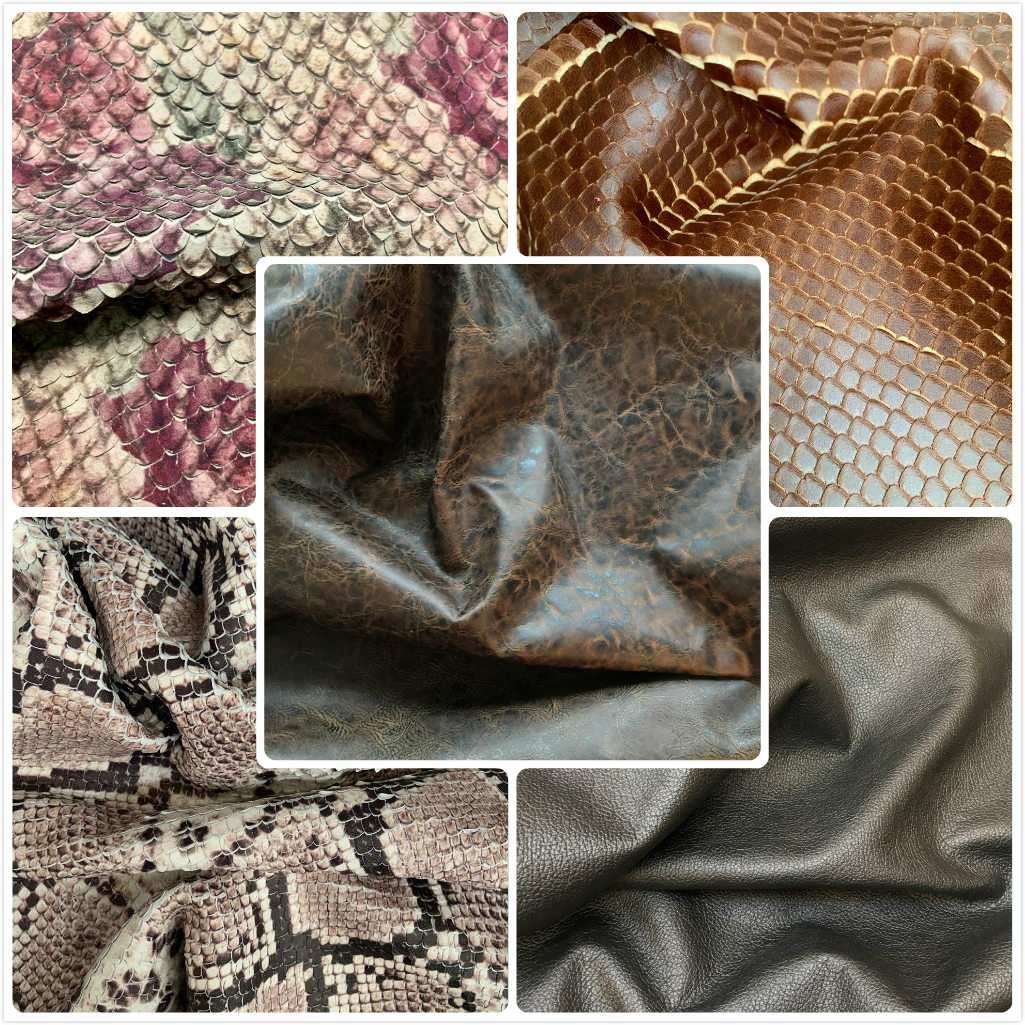 Jinan Luri Junda Leather Co., Ltd.
Jinan Luri Junda Leather Co., Ltd., founded in 1990, major in cow split leather series, manufactures various kinds of cow split suede leather, water proof suede leather, dry or wet process transfer coating leather, wet process embossed leather, luggage leather, oiled leather and water proof nubuck leather, etc.. All the products are exported directly or indirectly, and the company is a designated leather supplier of some world-famous shoes enterprises.

SHAH EXPORTS
SHAH EXPORTS are leading tanners & exporters of Finished Leather located at Ambur(Tamil Nadu) the largest leather hub in South India. They set an example for a lot of entrepreneurs and the leadership position from past two decades , and today they third generation started manufacturing wide range of Goat ,Cow & Buffalo Crust & Finished Leather. They process and market high quality finished leather, which is used for various leather products. The team of professional technicians process high quality products based on the current global market needs.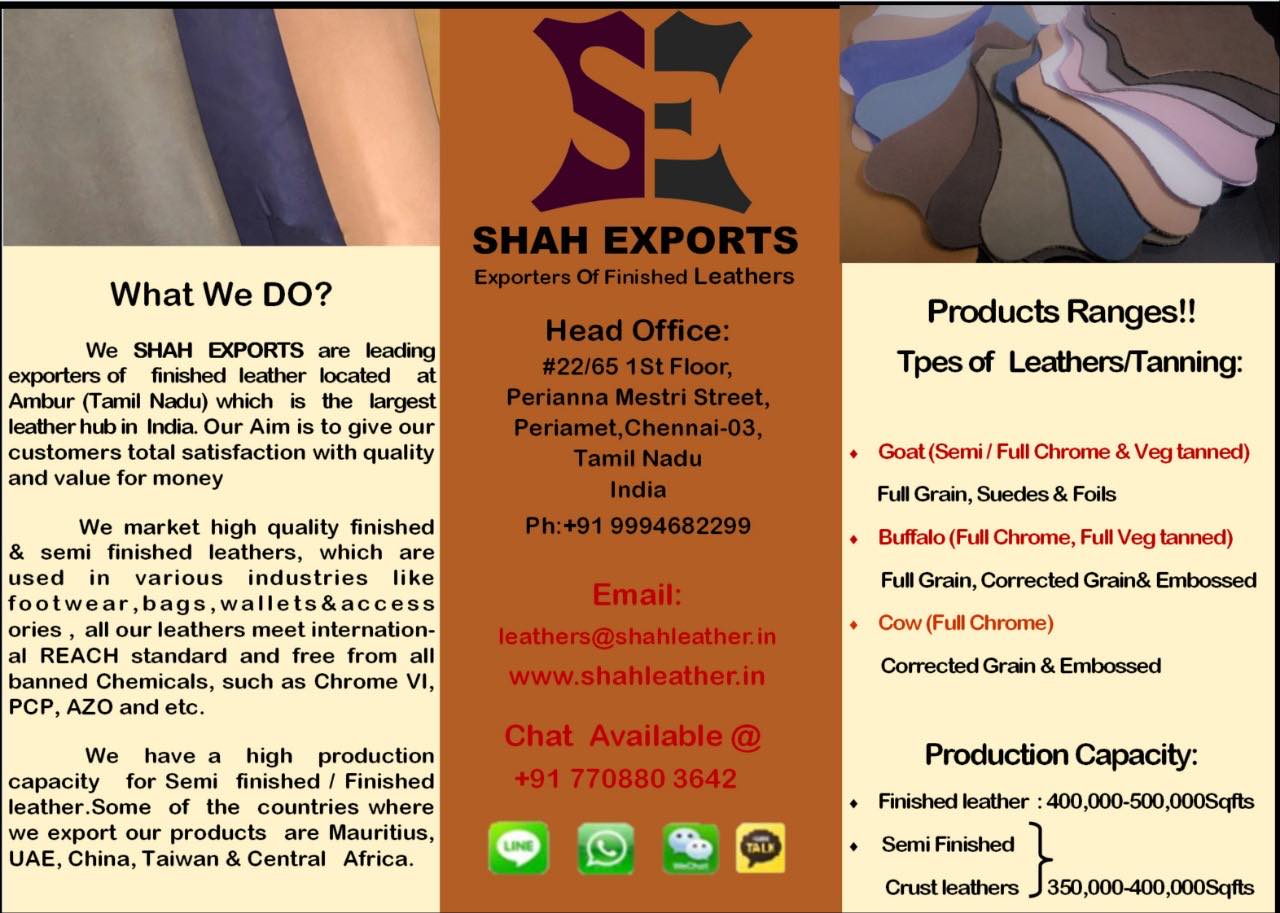 Wenzhou Shunyi Shoe Industry Co., Ltd.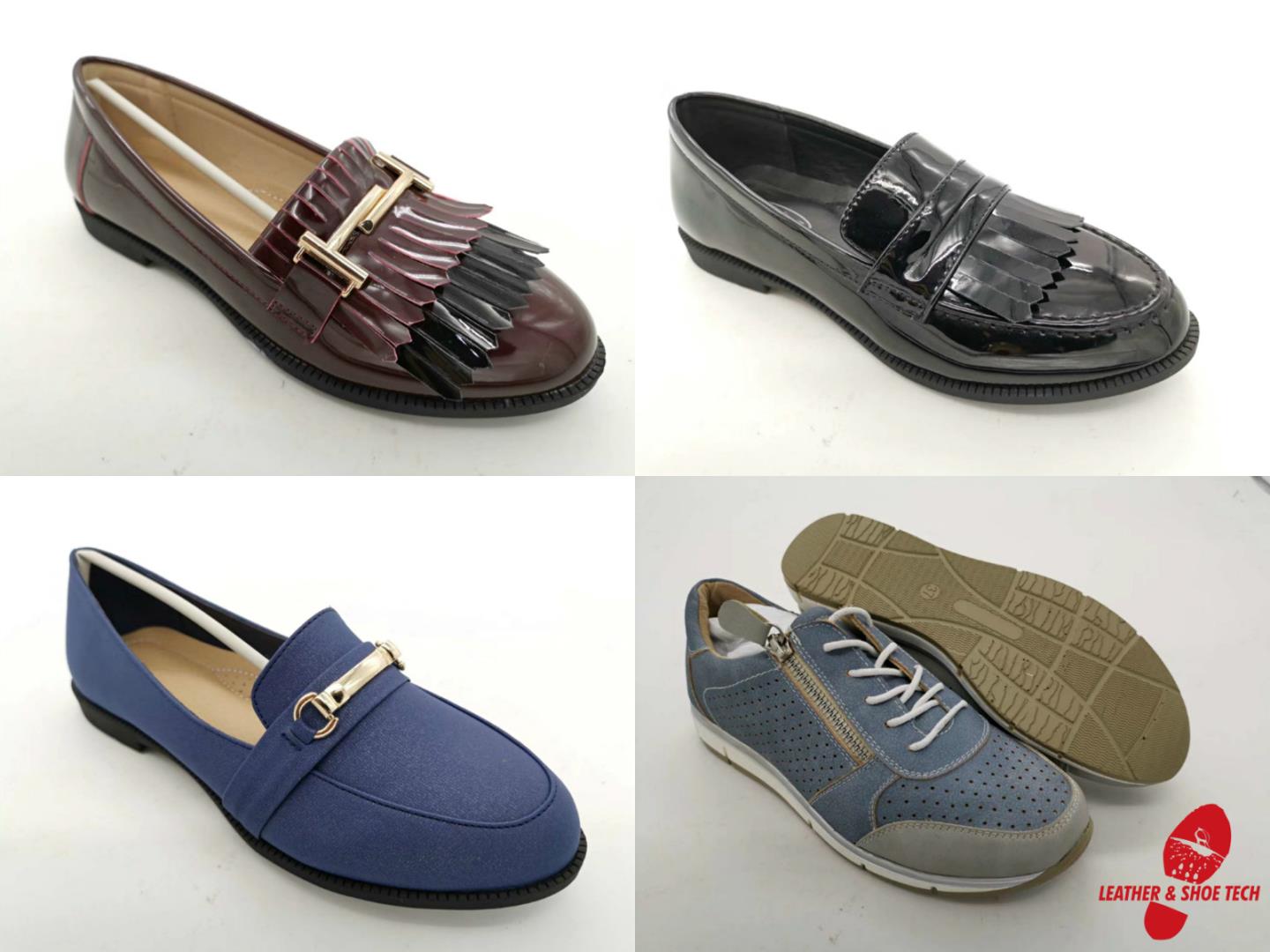 Yangzhou city peng Thai shoes material co., LTD.
Grasp the market, the company is constantly developing through continuous learning now is possession of two molding line, a continuous foaming line, and EVA foaming machine, cold molding machine 8 units and other specialized in the production of latex foam, EVA shoe materials machinery and equipment (production gabe coil, the foot bed, mat, half halfway up, etc), deodorization, moisture proof, wear soft and comfortable, health care, and other functions, the products of our company is a modern industry best selection of materials.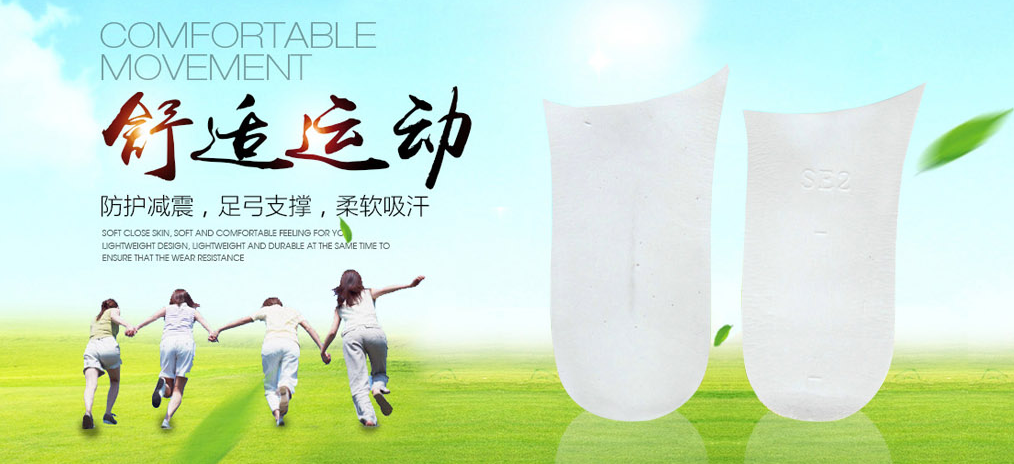 Zhejiang Sothinks Technology Co., Ltd.
With nearly 30 years of experience Sothinks has been expert in PU foam products. Sothinks' foam products have been widely applied in shoes, insoles, furniture, clothing, accessories, electronics, electrical appliances, automobiles, stationery, toys, construction, medical equipment, sports items, etc. Being pioneer of producing polyurethane foam in China, Sothinks has always been aiming to provide first- class service and the best quality for customers!