Home / Press & Media /
What's New
Exhibition News | LeatherShoeTech High Quality Supplier I
Due to the huge attraction of the 2020 China (Wenzhou) Int'l Leather Fair, there are numerous excellent high quality suppliers are connecting with our fair. For your better understanding of the detail and quality of the enterprise, here we provide the suppliers information for you. Welcome to explore the suppliers now!
Jinan Luri Junda Leather Co., Ltd.
Jinan Luri Junda Leather Co., Ltd., founded in 1990, major in cow split leather series, manufactures various kinds of cow split suede leather, water proof suede leather, dry or wet process transfer coating leather, wet process embossed leather, luggage leather, oiled leather and water proof nubuck leather, etc.. All the products are exported directly or indirectly, and the company is a designated leather supplier of some world-famous shoes enterprises.
JinJiang Xinlong Shoes Material Co., Ltd.
inJiang Xinlong Shoes Material Co.,Ltd located in the well-known at home and abroad, the Chinese shoes - Jinjiang, transportation is very convenient. It was founded in July 2009, and now has hundreds of advanced technology weft knitting machines and warp knitting machine, and with an excellent R & D team, dedicated to the development as the core of the movement to "scientific and technological innovation, environmental health shoe cloth, triple net. Our products are widely used in the field of shoes, bags, car interiors, toys, hats, gloves, etc., and are exported to Europe, South America and Southeast Asia market, according to the requirements of the production of the product has been tested and are in line with European norms (also called German test specification ), each through domestic famous enterprise internal control demands of international standards. We always adhere to "update the style, better quality, lower prices, better service" business philosophy, the introduction of advanced production equipment and quality inspection equipment, from product design to product completion and implementation of a comprehensive monitoring and management. Our mission is "to establish a high reputation, high quality and high reputation to win high development", willing to work with you hand in hand to create a better future!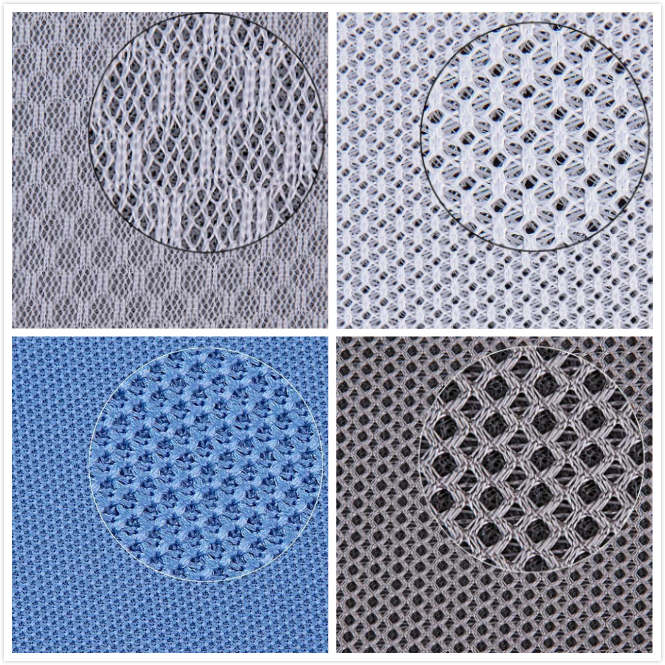 Quanzhou Xingchengda Textile Co., Ltd.
Fujian province Quanzhou Xing Cheng Da Textile Co., Ltd., founded in 2005, is a research and development, production, trade as one of the joint-stock enterprises. Headquartered in Jinjiang Economic development zone ( WULIZONE), covers an area of about 30000 square meters, the standardization of plant, the production, perfect living facilities, 2017 the company invested nearly 60 million yuan to establish new production areas, the introduction of the same industry advanced machinery and equipment, the same year in November successfully put into production. At present, the company has more than 20 professional production equipment lines, 60 for the import of advanced equipment, and continue to introduce advanced technology and equipment in the same industry. Company's existing staff of more than 200 people, including professional and technical personnel accounted for more than 10, is committed to product development and production management.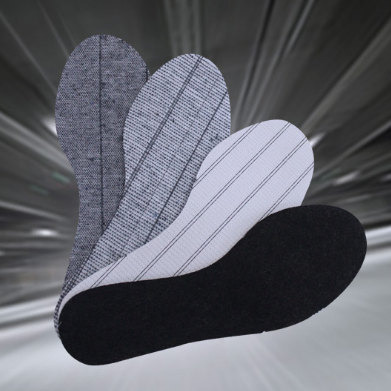 Changshu Great Rich Machinery Manufacturing Co., Ltd.
Changshu Hongyu Machinery Manufacturing Co., Ltd. was founded in 1987 and has a history of 30 years. It is a provider of special industrial sewing solutions integrating development, production and sales. The company's main products are special shoe machines, Goodyear shoe machines, Mark thread machines, 168 side sewing machines, etc. The company sews various industrial sewing equipment, especially shoe making equipment: side seam (inner thread machine) series Such as GR-168 / 2 double-thread side sewing machine, GR-268A heavy-duty double-thread side sewing machine; bottom seam series such as GR-998 vertical double-thread inner thread machine, GR-996 sitting double-thread inner thread machine, GR-991 / 2Single-line vertical inner machine; Mark line series such as GR-81 flat double needle pattern machine, GR-747, GR-781 / 2 toe and upper pattern sewing machine, and Goodyear series shoe machine such as GR-620 dozen Steel wire machine, GR-615 gluing machine, GR-619 / 2 double needle sewing machine, GR-368 / 2 high-speed sewing machine, etc .; Martin boots series shoe machine such as GR-629 Martin boots sewing machine , GR-626 bowl knife cutting and cutting machine, GR-628 ironing machine, GR-683 hemming machine, etc., hemp shoes series shoe machine such as GR-188 pattern inside machine, GR-350 pattern outside machine. There are dozens of other special three-dimensional forming sewing equipment, and the company is still developing new products.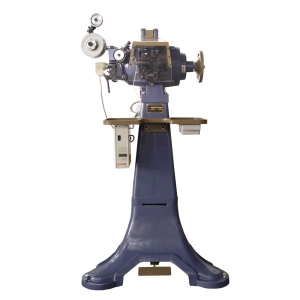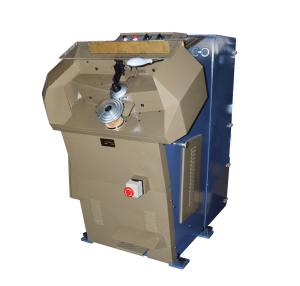 Dongguan Lingzhi Shoes Material Co., Ltd.
Shareholders of Dongguan Lingzhi Shoe Material Co., Ltd. and Guangchang County People's Government of Fuzhou City, Jiangxi Province formally signed an investment agreement to set up their own factory and held a grand commencement ceremony on November 20, 2011. And more than 500 sets of advanced production equipment and inspection equipment. The factory can produce 5 million square meters of various high-strength woven fabrics, 1 million square meters of puncture-proof midsole, 2 million pairs of puncture-proof movable insoles, 1 million square meters of snake-proof cloth, 50,000 bulletproof and puncture-proof vests, and 200,000 pairs of special shoes and boots.

Fujian Hongsheng Shoes Material Co., Ltd.
FUJIAN HONGSHENG SHOES CO., LTD specializing in the production of RB, PU, MD,EVA, combination. Is a comprehensive company development, design, production of shoes in one, the company has the senior management personnel and a sound management system, the production base, mountaineering shoes sandals, casual shoes and other products, novel style, excellent quality, favored by customers at home and abroad! The company after years of development, has developed into a standardized management of medium-sized enterprises, with imports of sole molding production lines and various kinds of sole production advanced equipment, professional technicians carefully developed by mould and high-quality technical staff and management of production, strict quality control, so that Hong Sheng products talent showing itself in the same products, best-selling domestic and foreign various regions. The company has always been to "quality of refinement, style and innovation" principle, and constantly develop new products of all kinds, to meet the different needs of customers. The company will continue to carry forward the "unity, pioneering and enterprising" spirit of enterprise, hard work, the pursuit of a more clear, more wide field, in the face of new cross to twenty-first Century.

Hangzhou Renhe Hot Melt Adhesive Co., Ltd.
Products are used in more than ten fields of various types of shoe materials, packaging, furniture, electronics, refrigerators, book binding, labels, sanitary products, adhesive tapes, etc., with more than 300 varieties. The shape of the product is granular, rod, flake, block and film. The company insists on serving customers with excellent quality. Committed to developing more product specifications and uses. The company is very willing to design and develop various special hot-melt products according to the needs of users to provide personalized services. "To provide users with first-class products" has always been the goal of Renhe hot-melt adhesives. We will strive to bring high-quality products, High-quality service dedicated to our customers.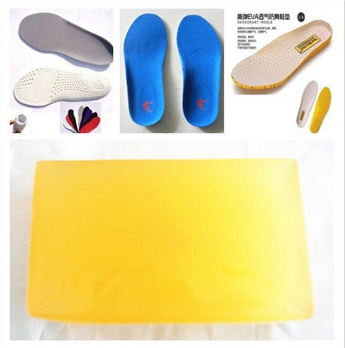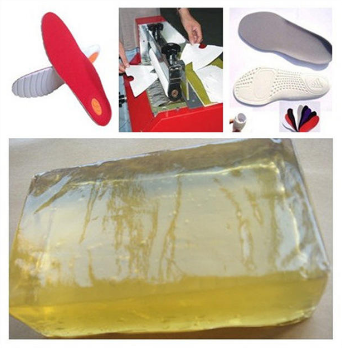 Quanzhou Sheng Rong Shoe Material Co., Ltd.
Shengrong Shoes Material Co., Ltd. is located in Chendai Town, Jinjiang, Fujian, the capital of Chinese brands. The company has been focusing on sponges for 20 years. The company has high-quality professional engineering and technical personnel and management team, and has a perfect enterprise management operation mode. The company focuses on the research and development and promotion of new products, and can also be based on customer needs. Tailor-made products to fully meet customer needs. With a good after-sales service system, we have established a long-term win-win cooperation model with customers. All employees of the company welcome friends from all walks of life to visit our company for visit, guidance and business negotiation!

Jinjiang Taiyuan Shoe Material Co., Ltd.
Taiyuan Shoes Material Co., Ltd., founded in 2007, is located in China's shoe capital --- Chenjiang, Fujian, Jinjiang. The product has been developed and officially used in shoes. At present, many manufacturers at home and abroad have been developing and mass-producing, and they have been unanimously praised. The effect of the product after high frequency is completely better than that of using high-foam materials. The design is greatly improved by one step, and it is lighter, softer, more durable, more environmentally friendly, more breathable, and has the characteristics of flame retardant, weldable penetration, strong sealing and smoothness, and slow rebound. Foam series: high-frequency foam, Haiboli foam, Ossone, foam, special foam and various density of ordinary foam. Finished insole series: Hyperbolite breathable insole, Ossole insole, PU infusion insole, inner heightened insole, silicone insole, latex insole, hole insole, slow rebound insole, leather insole, footbed insole, differentiation insole, etc.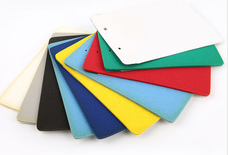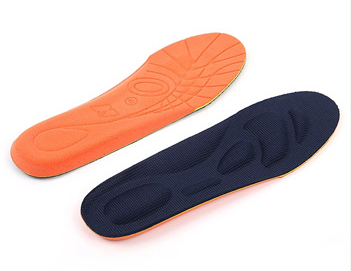 Quanzhou Xuanlong Textile Co., Ltd.
Quanzhou Xuanlong Textile Co., Ltd. was founded in 2003, It is located at quanzhou jinjiang. They are the manufacturer and trader specialized in the research, development and production of mesh, lining, checking fabric, elastic fabric, cotton fabric canvas, and other specail shoes fabric. our products complied with internation quality standards are greatly appreciated in varitety markets around the world. Up to now, their company have two sub-factory .
Over the years, they have enlarge the scale year by year, based by the enterprise spirit: "quality primacy, high reputation, service supermacy equality and mutual benefit."