Home / Press & Media /
What's New
Exhibition News | Shoe & Leather Exhibition NOT to miss in 2021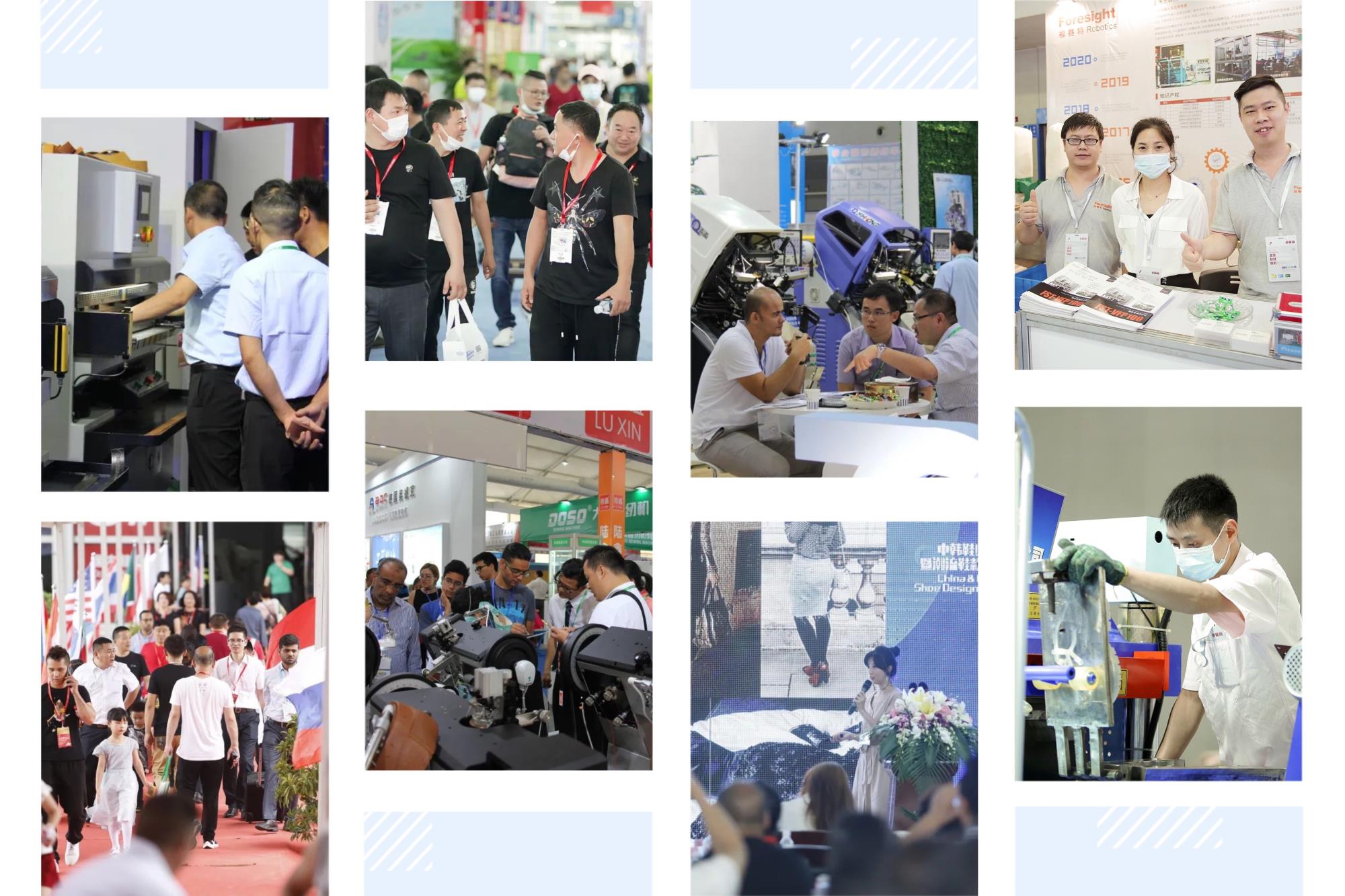 The current uneven recovery of the epidemic in various countries has a certain impact on the global economic recovery and the pace of international trade restoration. As a country with a relatively complete shoe leather industry chain and a good epidemic prevention, many multinational companies choose to transfer their trade orders back to China.
At this challenging period, Chinese shoe leather companies should think about how to continuously improve their own strengths in order to cope with changes in the global industrial structure. In the previous, Chinese shoe leather companies will participate in the exhibition as an important way to obtain the industry latest trends. Nowadays, overseas exhibitions have been postponed or cancelled due to the epidemic, the business plans to the overseas exhibition of Chinese shoe leather companies have entered a state of suspension. Therefore, how to choose a domestic shoe leather industry exhibition that can effectively reach the industry information and correctly match customers is particularly important.
The 26th China (Wenzhou) Int'l Leather, Shoe Material & Shoe Machinery Fair will be held in Wenzhou International Convention and Exhibition Center on August 27-29. With an exhibition area of approximately 50,000 square meters, 700 exhibiting companies and 20,000 professional visitors. Prior to this, the total trade volume of the Wenzhou Int'l Leather Fair was more than 7 billion yuan, of which the amount of trade orders placed on the fair was nearly 3 billion yuan. The exhibition will rely on professional buyers from many regions around the world to facilitate more trade transactions for exhibitors.
Wenzhou Int'l Leather Fair will focus on the shoe leather industry chain and the development trend, on the basis of displaying shoe machines and shoe materials, highlight the displaying digital intelligent manufacturing elements. At the same time, the exhibition will also hold 2021 China Shoe & Leather Industry Interconnection Summit and 2021 Footwear Manufacturing New Technology & Product Promotion Conference as the concurrent events. Strive to create a integrated display platform that can not only show the high-tech technology of shoe leather enterprises, but also lead the trend of shoe leather industry.
As a professional exhibition located in Wenzhou - China's shoe capital, after 26 years of development, Wenzhou Int'l Leather Fair has become an all-round exhibition with a complete industrial chain and a gathering of leading brands in the shoe leather industry. Just because of this, the Wenzhou Int'l Leather Fair attract a large number of domestic shoe leather industry professionals from Wenzhou, Guangzhou, Dongguan, Jinjiang, Taizhou, etc., and also attract the overseas buyers from Italy, the United States, Turkey, Russia, India, Bangladesh, Indonesia, Pakistan, Sri Lanka, Iran, South Korea, Mexico, Brazil, and Colombia, etc.
This exhibition via the "offline exhibition + digital platform" service platform to fully display the new technologies, new equipment and products of the shoe leather industry, and strive to empower through more channels, so that the exhibition is no longer limited by time, space and others, to help suppliers and buyers build a close communication platform.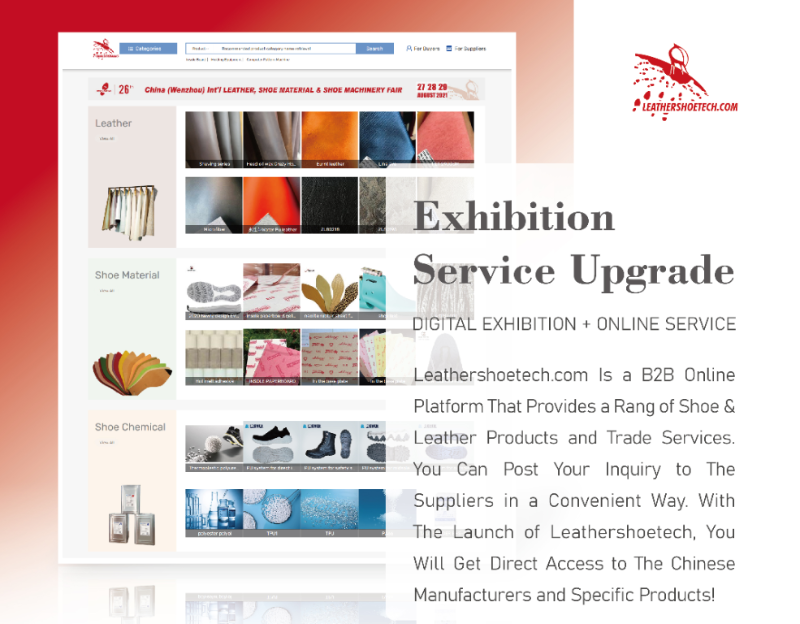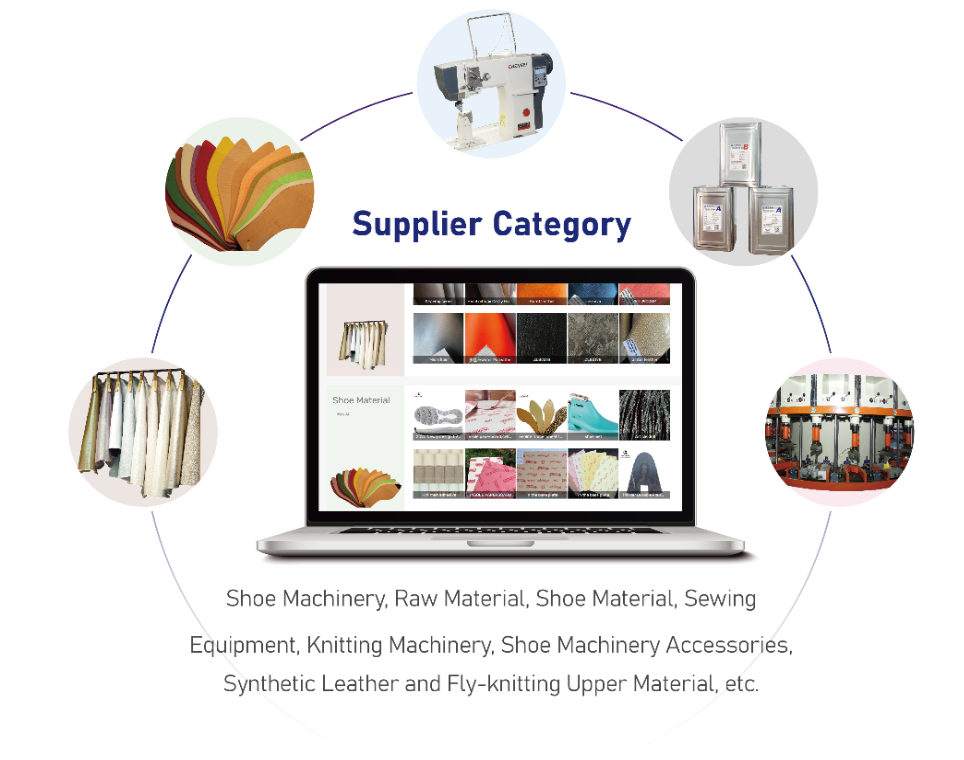 In the era of accelerated upgrading of the shoe leather industry, we sincerely invite the footwear insiders to discuss industry transformation inspiration and ideas, and bring sustainable industry solutions to the shoe leather industry. On August 27-29, we will be together again!