Home / Press & Media /
What's New
Wenzhou Int'l Leather Fair Listed in 2022 "Guangdong Trades Nationally" Exhibition Catalogue

In order to better implement the "Action Plan for Promoting High-Quality Trade Development" of Guangdong Province, do a good job in the high-quality trade development of the "Guangdong Trades Globally" project, explore domestic and international markets for Guangdong enterprises, promote dual circulation of domestic and foreign trade, several 2022 domestic offline exhibitions are selected as "Guangdong Trade Nationally" exhibitions by the Department of Commerce of Guangdong Province through competitive comparison.
After application and professional evaluation, the 26th China (Wenzhou) Int'l Leather, Shoe Material & Shoe Machinery Fair was successfully listed in the 2022 "Guangdong Trade Nationally" series of exhibitions.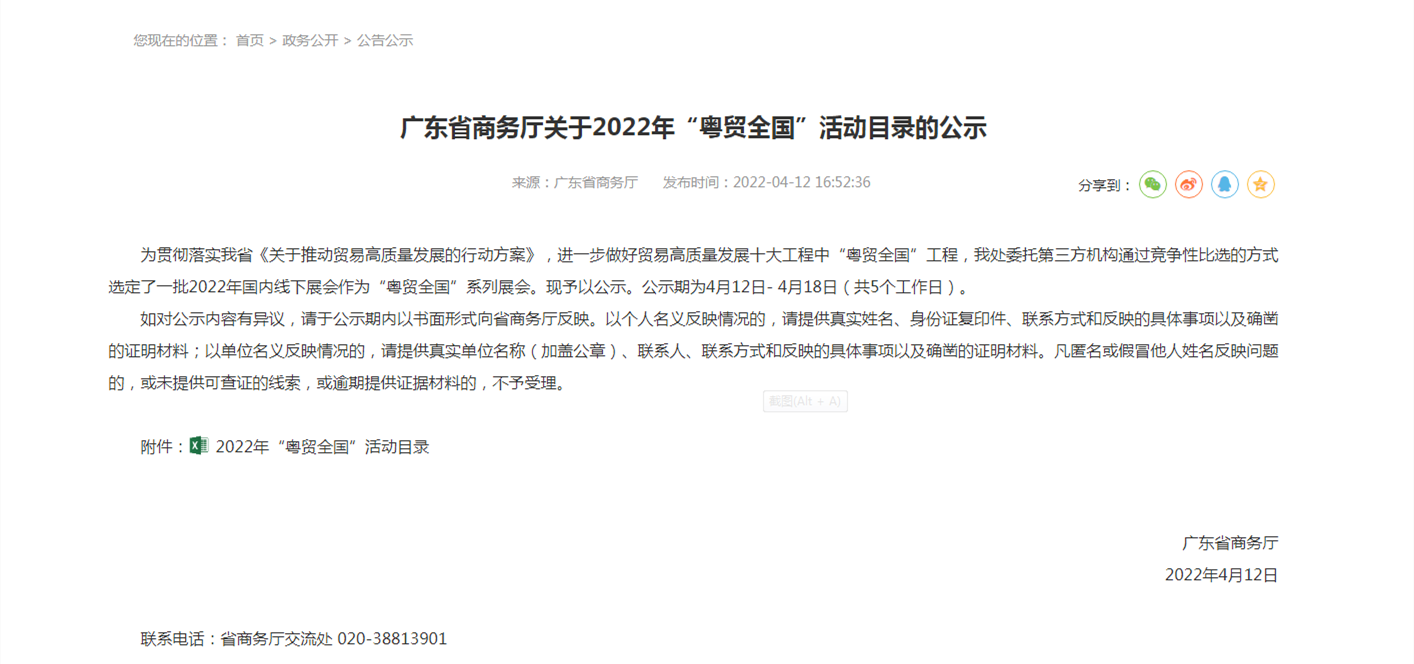 After being listed as a key international exhibition in China by the Wenzhou Bureau of Commerce in January, the fair was listed in the activity directory of 2022 "Guangdong Trade Nationally" again this time, which demonstrated that the effectiveness and influence of the fair were deeply recognized by the industry and all sectors of society.
In order to thoroughly implement and follow the spirit and instructions of President Xi on the development of service trade, implement the "Guidance on Promoting the High-quality Development of Trade", further promote the high-quality development of service trade in Guangdong Province, and promote the construction of a strong trade province, 10 projects for high-quality trade development are proposed by Guangdong Province: Digital Trade Project, New Trade Project, Guangdong Trades Globally Brand Project, Exhibition Promotion Project, Major Trade Platform Project, Industrial Chain Investment Project, Trade Leading Enterprise Project, Guangdong-Hong Kong-Macao Greater Bay Area International Consumption Hub Project, Customs Clearance Reform Project, and Trade Finance Innovation Project.
"Guangdong Trade Nationally" is a vital part of the "Guangdong trade global brand project". In order to further improve the market competitiveness of Guangdong enterprises and the reputation of Guangdong products, the Guangdong government plans to organize enterprises to participate in 100 domestic online and offline key economic and trade activities every year. Each activity will drive more than 100 enterprises to promote marketing and over 10,000 enterprises will promote marketing every year.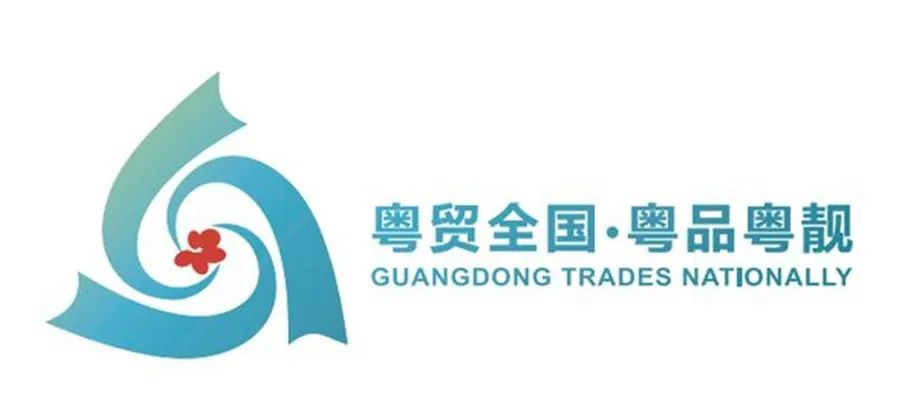 After decades of accumulation and precipitation, Wenzhou shoe and leather industry has formed the characteristics and advantages of industrial chain, brand aggregation and complete categories, and won national honors such as "China's shoe capital", "China's shoe export base" and the first batch of "national foreign trade transformation and upgrading demonstration base". During the 14th Five Year Plan period, Wenzhou will promote the leap from "China's shoe capital" to "the world's shoe capital". Based on the advantages of the Wenzhou shoe and leather industrial chain, we will make every effort to integrate resources such as the supply chain, professional buyers, relevant associations and institutions, provide a more efficient and comprehensive communication platform for exhibitors and professional visitors, and help the high-quality development of the shoe and leather industry.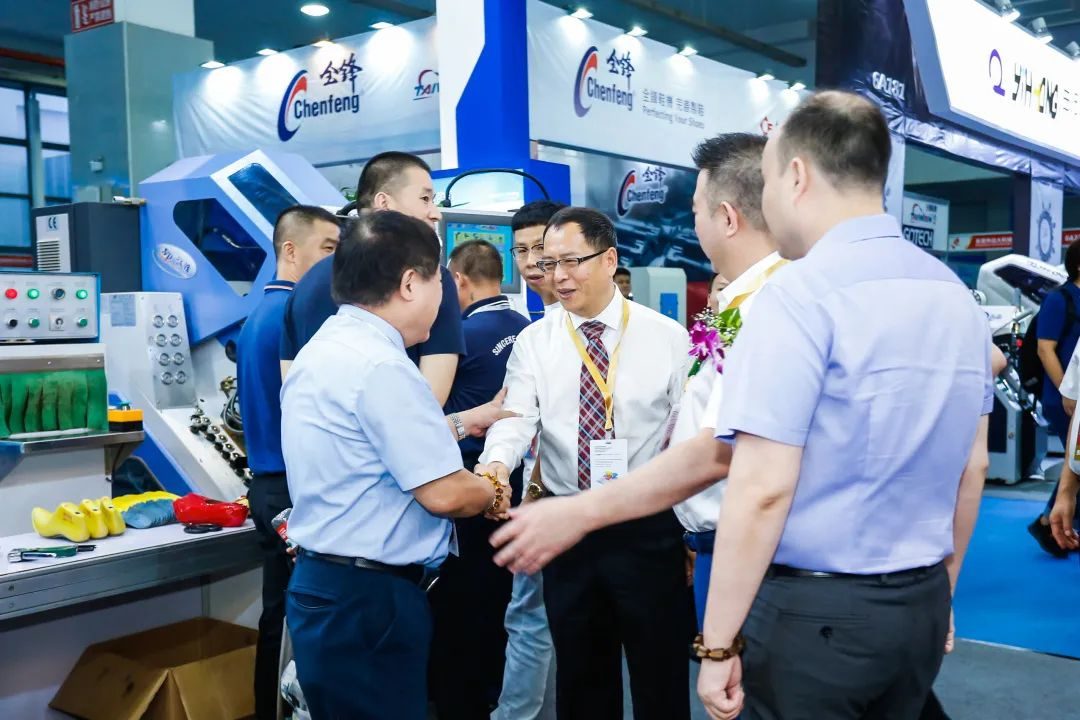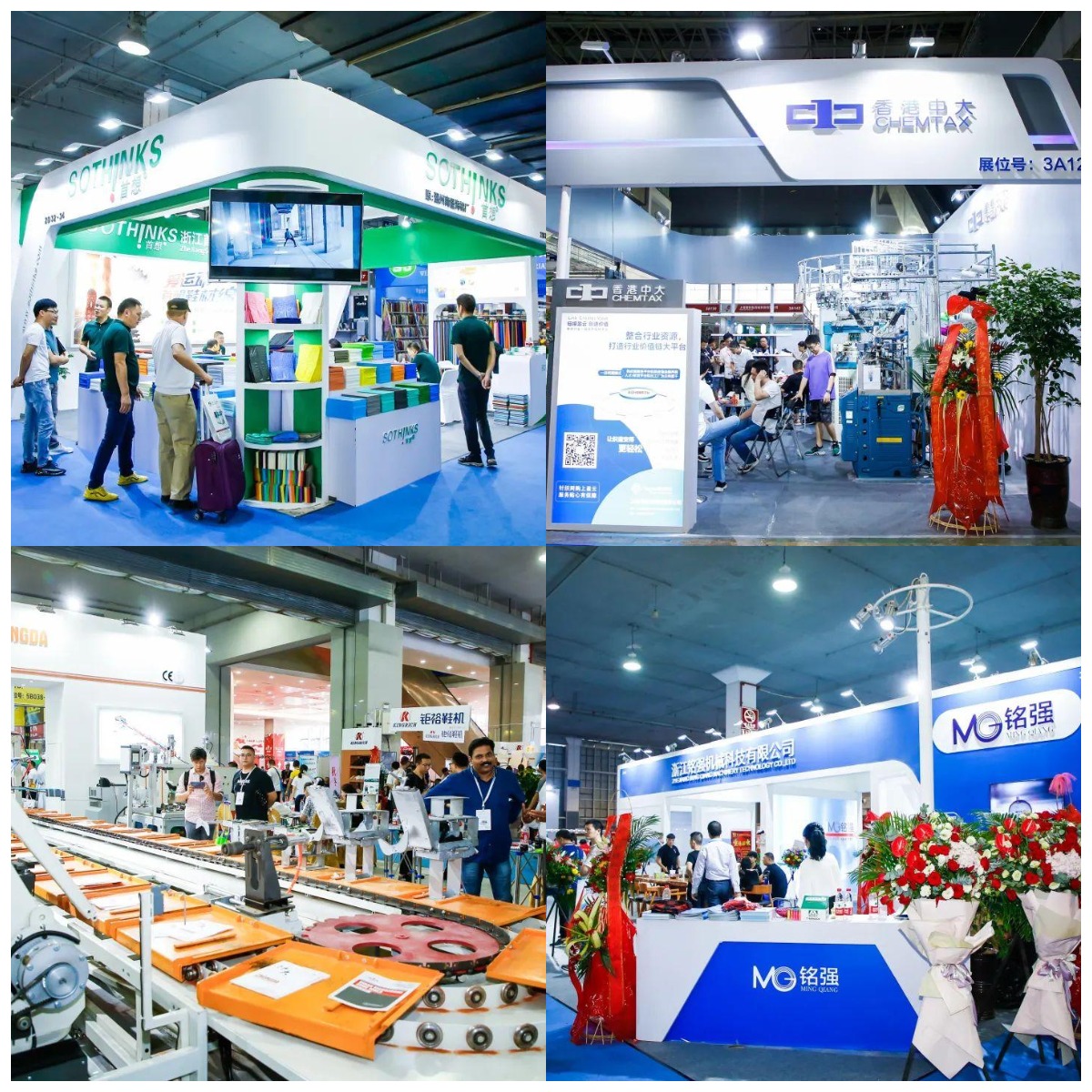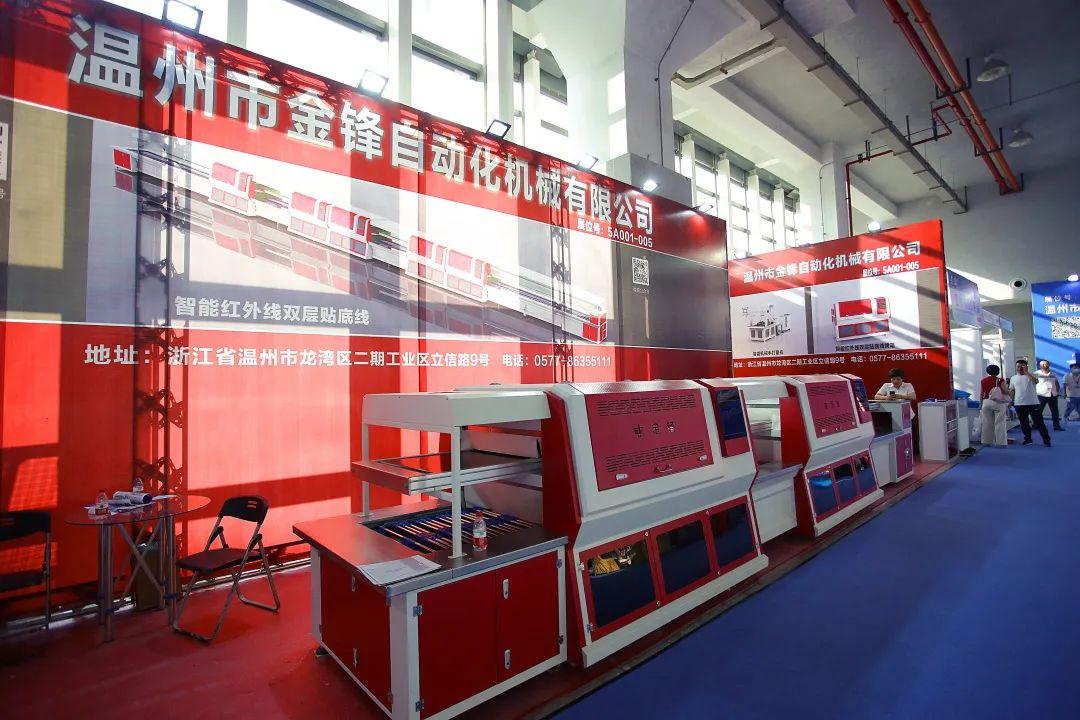 The 26th China (Wenzhou) Int'l Leather, Shoe Material & Shoe Machinery Fair will start again this August, to comprehensively show the new products and technologies from the upstream and downstream of the shoe and leather industrial chain, such as leather, shoe material, shoe chemical, shoe hardware or accessory, shoe machinery, sewing equipment, knitting machinery, fly-knitting, digital printing, laser equipment, 3D printing, CAD or CAM, etc.
★
The fair will be held during August 13-15 at Wenzhou Int'l Convention & Exhibition Center
↓↓↓Pre-registration in advance for convenient viewing
01 Code Scanning Registration
Scan the QR Code here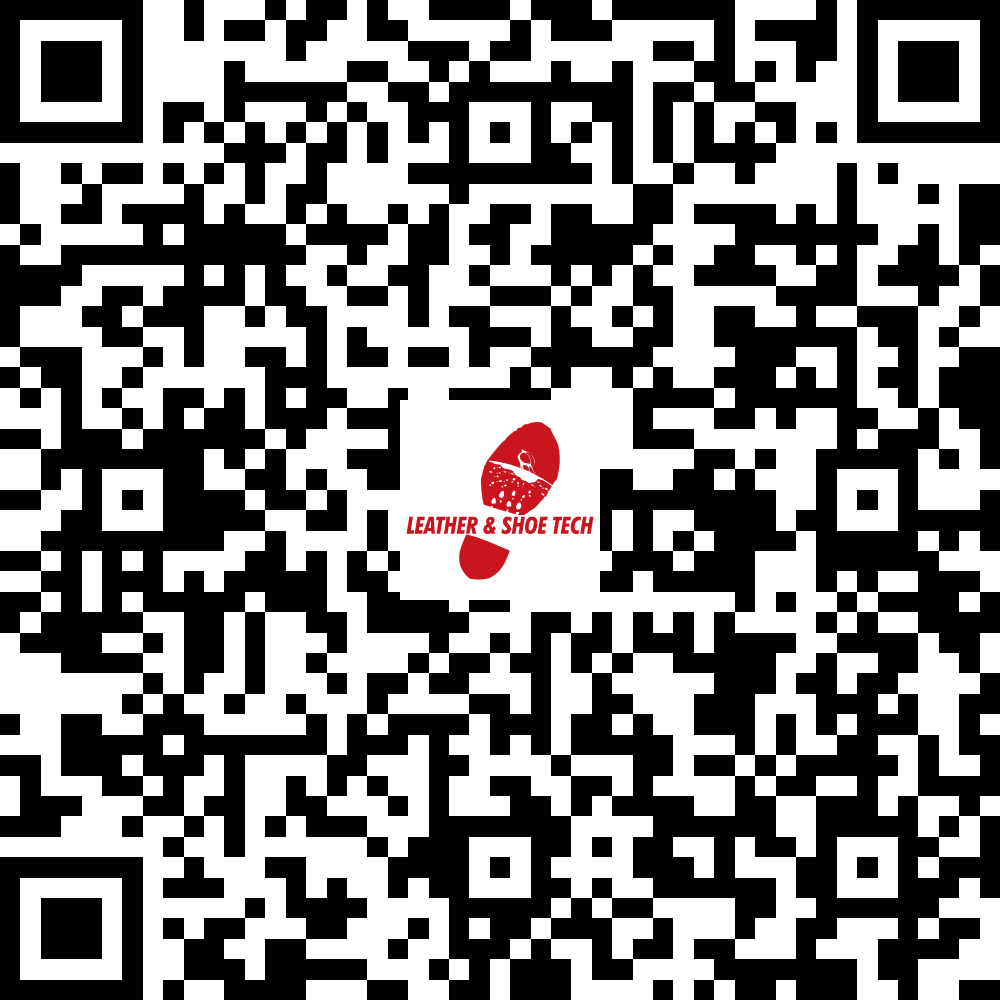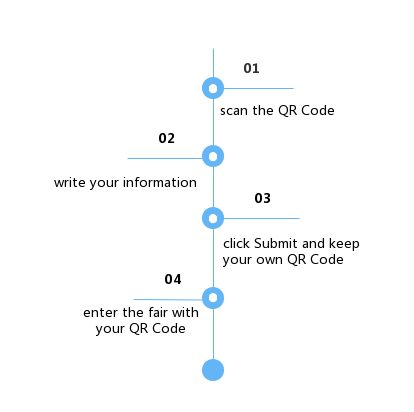 02 Link Clicking Registration
Click the link here

http://crm.donnor.com/web-reg-server/pc/vistor-register.html?EID=E0000000130&target=1&orgnum=1237&pid=883&version=2&cid=32&ctid=20#/index
03 Registration via Official Website
Official Website: https://www.chinaleatherfair.com/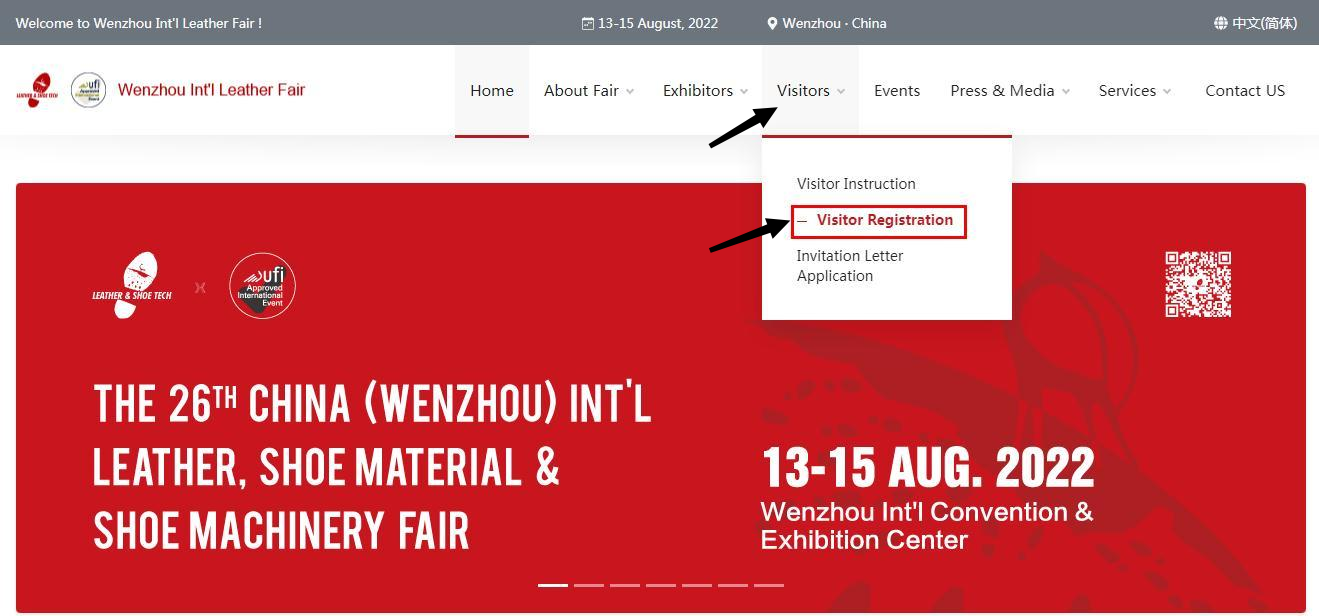 ↓↓↓↓↓↓↓↓Welcome to follow our social platform accounts for daily news about the fair!↓↓↓↓↓↓↓↓
Facebook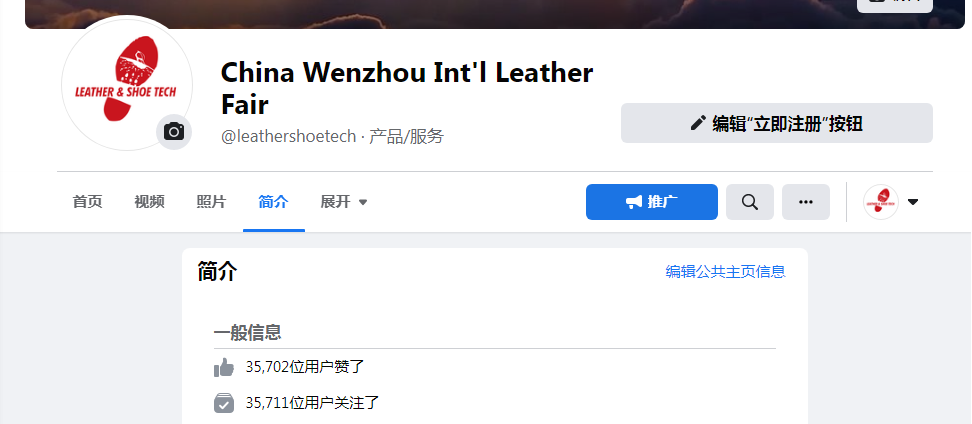 Twitter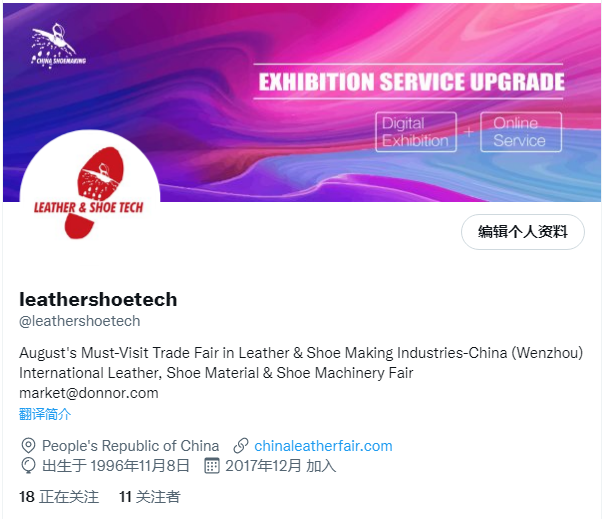 Instagram

LinkedIn

YouTube