Home / Press & Media /
What's New
A Successful Case of Online Matching
In early March this year, we received a message from an overseas buyer on the official website of China (Wenzhou) Int'l Leather, Shoe Material & Shoe Machinery Fair (hereinafter referred to as Wenzhou International Leather Fair). According to the message, we contacted this gentleman through WeChat. We call him Mr. M.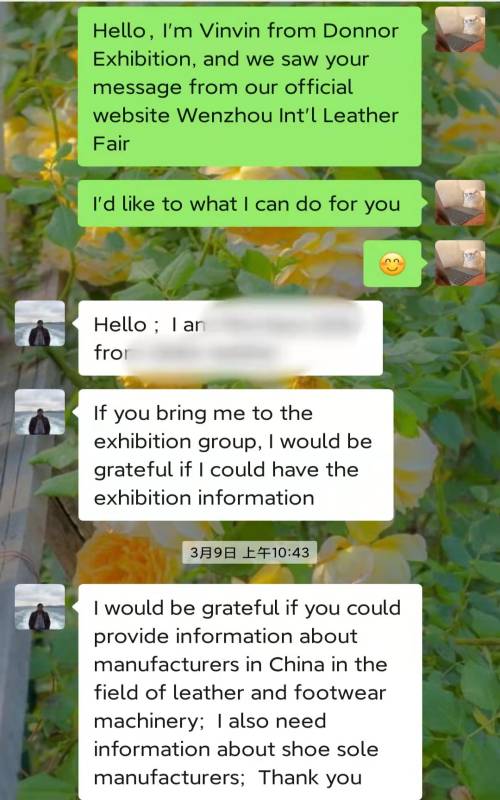 Mr. M is a leather manufacturer from Iran. He contacted us to purchase a batch of machines from Chinese suppliers. After knowing his basic information, we invited him to join a WeChat group of shoe machinery suppliers at Wenzhou International Leather Fair.
Here is a brief introduction to friends who don't know much about our exhibition community. As an old exhibition company in Wenzhou - the birthplace of China's private economy, we have more than 20 years of professional exhibition experience in the shoe and leather industry. Based on the industrial chain advantages of Wenzhou, the "Shoe Center of China", we have accumulated many high-quality resources in the industry after many years of operation of offline exhibitions.
With the support and participation of the China Plastic Processing Industry Association, Wenzhou Footwear & Leather Industry Association, and other industry associations as well as all sectors of the industry, Wenzhou International Leather Fair has developed into a shoe and leather exhibition with leading scale and influence in Asia. The effectiveness of the exhibition has been recognized by the industry. Many enterprises from the industry have maintained close cooperative relations with us for many years.
In order to make it easier for overseas buyers to enjoy our services, and to help high-quality domestic enterprises go abroad and obtain more business opportunities. For the enterprises with not only high-quality products but also excellent reputations, we have organized exhibition communities such as Shoe Machinery Group, Shoe Material Group, and Leather Group according to the enterprises' products, to facilitate the communication between the sellers and buyers. In the current situation that the domestic and foreign epidemic has not dissipated, we are committed to contributing to the innovative development of the shoe and leather industry, providing a safer environment for cross-border business exchanges, and reducing the cost and risk of seeking business partners for the domestic and foreign companies.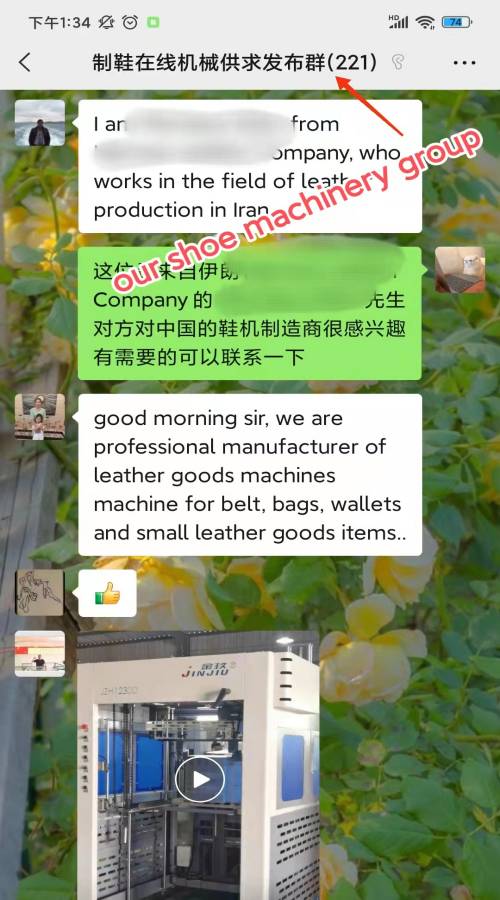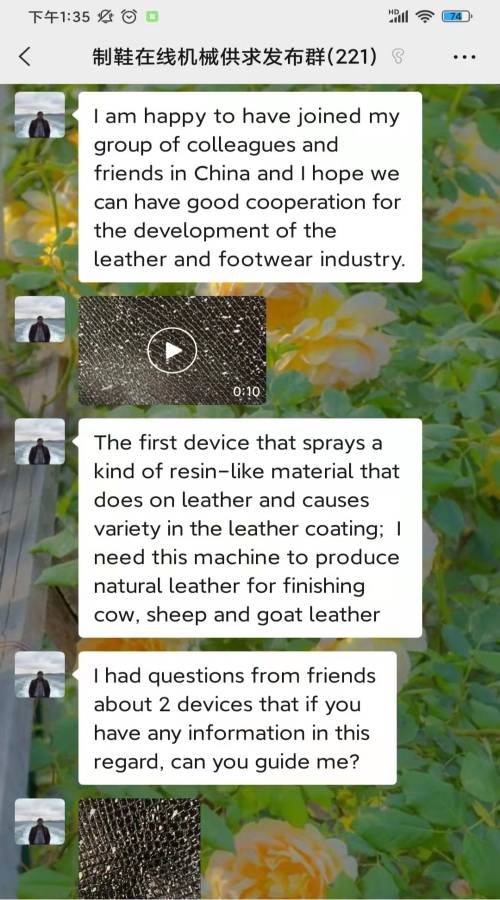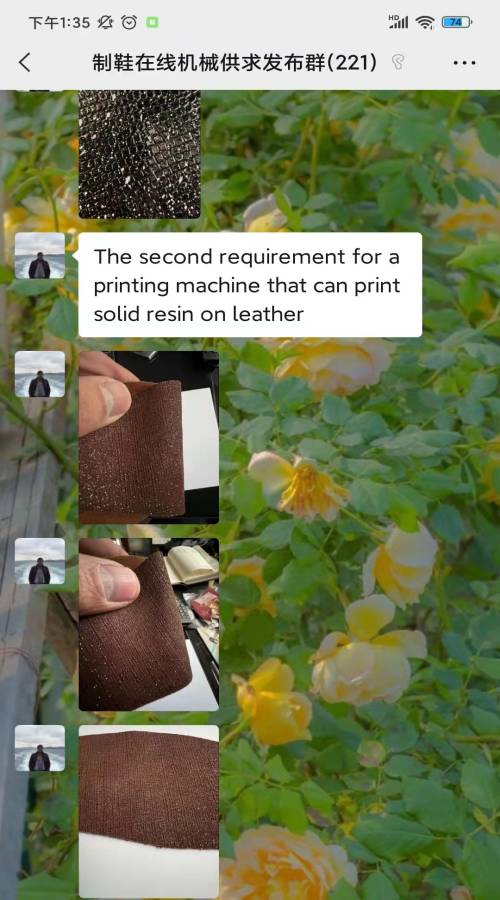 Mr. M entered the group and explained his needs in detail. Soon many online Chinese shoe machinery manufacturers contacted him.
A week later, we contacted Mr. M again. The purpose of this contact is to understand Mr. M's current procurement progress. If there were communication difficulties between Mr. M and the Chinese suppliers due to language, culture, and other issues, we can help him. Mr. M welcomed our return visit and revealed that he has contacted several suppliers who can provide him with the equipment he needs. He expressed his gratitude to us for our help to him. He hoped that the epidemic would pass early, and he could come to Wenzhou to visit the exhibition early.
In all, this is a successful online matching!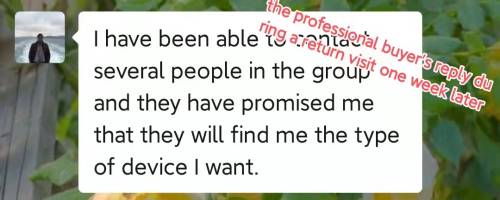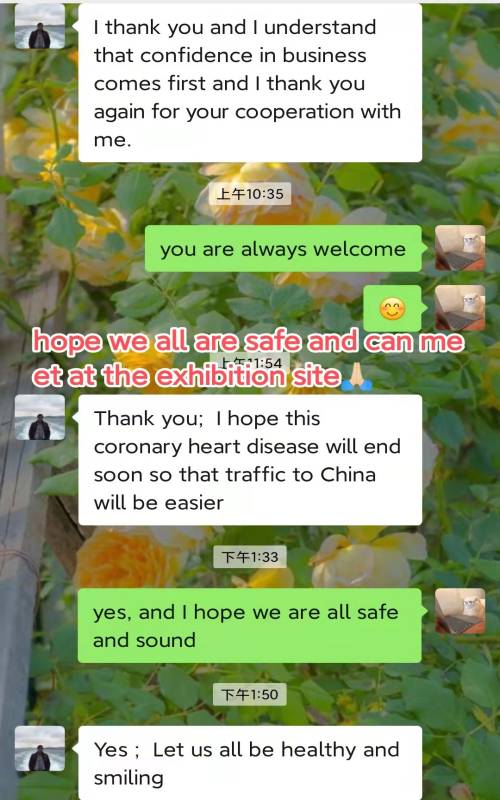 If you are also interested in our online matching and want to buy shoe machines, shoe materials, leather and other products from China, please contact us! If you want us to recommend manufacturers for you directly rather than joining an exhibition group, please feel free to contact us!
Please Contact:
vinvin
Marketing Coordinator
Mobile / WeChat / WhatsApp: +86 188 8864 6973
Email: may@donnor.net
LeatherShoeTech (our B2B platform): https://www.leathershoetech.com/
Official Website: https://www.chinaleatherfair.com/
Please send us a brief introduction of your company and tell us your desired products, product pictures and requirements when contacting. Thank you.
In addition, you can also follow our social platform accounts to quickly get the latest news about our fair:
Facebook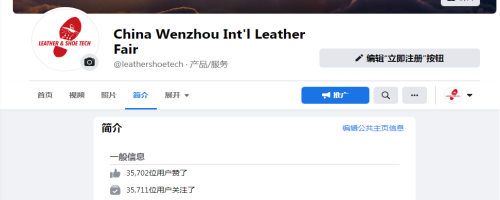 Twitter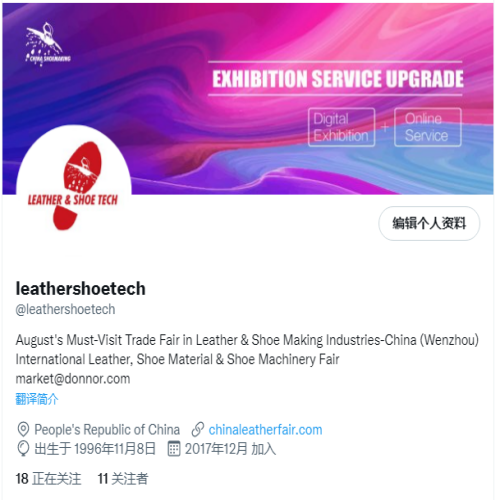 Instagram
LinkedIn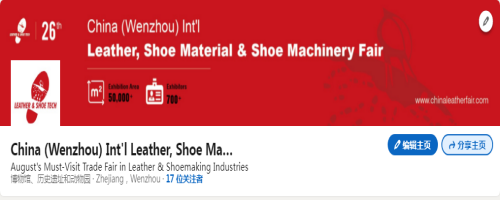 YouTube
In August this year, China (Wenzhou) International Leather, Shoe Materials, Shoe Machinery Exhibition will be with you!
↓↓↓Scan the QR code here to register as a visitor in advance!↓↓↓