Home / Press & Media /
What's New
Shoe & Leather Online Trade Matchmaking Meeting Invitation
Dear Exhibitors, Visitors and Partners,
Greetings and good wishes from the organizing committee of China (Wenzhou) Int'l Leather, Shoe Material & Shoe Machinery Fair.
We hope you and your esteemed company are fine.
In order to provide business opportunities to our esteemed partners and friends, and promote economic and trade exchanges at home and abroad under the epidemic situation, we are going to organize an Online Trade Matchmaking Meeting during June 9-12.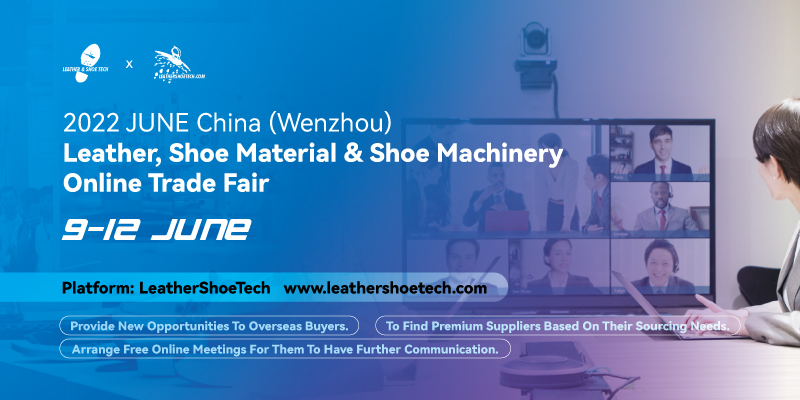 Here is the basic information about our online trade meeting.
1. It's FREE!
2. Reliable Organizer
- we have successfully held the China (Wenzhou) Int'l Leather, Shoe Material & Shoe Machinery Fair 25 times, which is one of the biggest and most influential Asian footwear exhibitions and has been highly recognized by the industry.
- We have successfully held such online meetings and got praise as well as recognition from overseas buyers.
3. Rich Exhibits
- Leather, Shoe Machinery, Raw Material, Shoe Material, Sewing Equipment, Knitting Machinery, Shoe Machinery Accessories, Shoe Chemical, Synthetic Leather and Fly-knitting Upper Material, etc.
4. Premium Suppliers
- 3-4 Chinese suppliers will be matched to each buyer based on the sourcing needs.
- Buyers have 20 minutes to communicate with each supplier.
5. Face-to-face Communication
- Meeting platform: LeatherShoeTech (www.leathershoetech.com)
- Meeting app: Zoom.
- Buyers can communicate with suppliers directly.
6. Flexible Meeting Time
- Since June, the online meeting will be held once a month.
- Buyers can choose an available meeting time based on the meeting date.
7. How to Apply?
- Register for a LeatherShoeTech account and fill in a Matchmaking Application Form.
- LeatherShoeTech website: www.leathershoetech.com
- Matchmaking Application Form link: https://jinshuju.net/f/nRUTbd
QR code: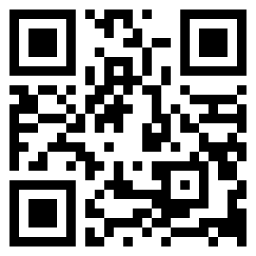 After receiving your registration information, we'll contact you within a week.
Any questions, please contact:
Ms. Vinvin
Tel.: +86 188 8864 6973
WhatsApp/Wechat: +86 188 8864 6973
E-mail: may@donnor.net
The Organizing Committee
11 May 2022