Home / Press & Media /
What's New
40+ Online Matchmaking Meetings to Help Enterprises Connect with International Buyers Online
For the footwear industry, the first half of 2022 can be described as a change. The conflict between Russia and Ukraine, blocked supply chains, counterattacks of the epidemic, and factory shutdowns, make it difficult for online marketing, industry exchanges, and international commerce in the footwear industry to launch smoothly and promptly.
As the organizing committee of one of the largest and most influential footwear exhibitions in Asia, we provided free services to enterprises in the industry to help them find new business opportunities during the epidemic. For example, we have built an international b2b platform, LeatherShoeTech (www.leathershoetech.com), professional communities, and other online channels based on the data and experience accumulated in holding exhibitions for many years, provided new ideas for upstream and downstream enterprises in the industry.
In addition to providing services for domestic footwear enterprises, we also provide free business matchmaking services for overseas friends.
In May, we received messages from many overseas buyers from Egypt, Sri Lanka, Ghana, India, Pakistan, Bangladesh, and other countries, who hoped that we could help them find suitable footwear suppliers and products from China.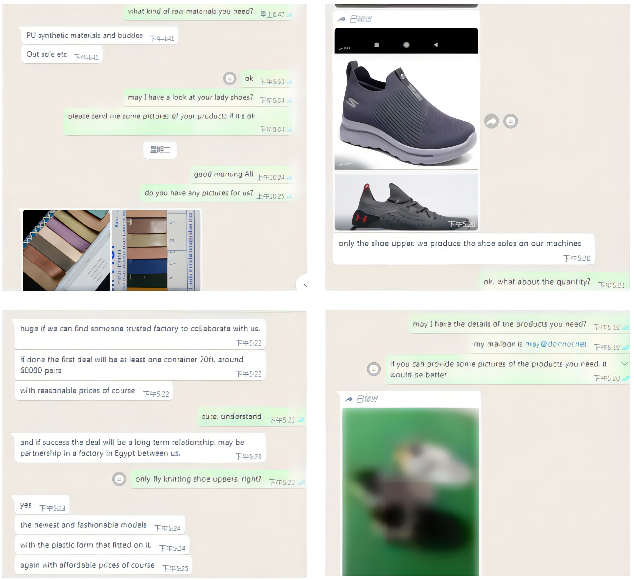 We organized online meetings for them to have a face-to-face talk with the Chinese suppliers and view the product details and workshops of the suppliers.
By mid-June, we had successfully held 40+ online matchmaking meetings, and accurately matched 30+ high-quality Chinese suppliers for overseas buyers.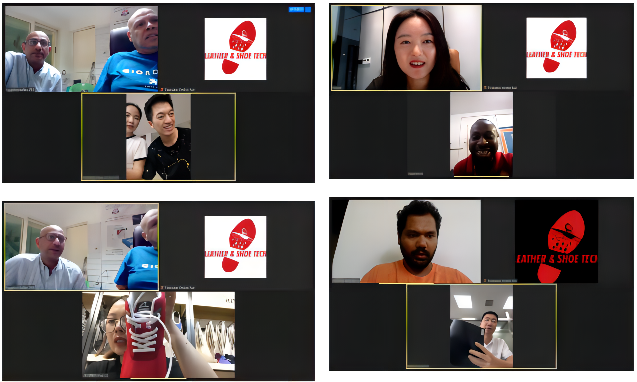 Holding online footwear business matchmaking meetings is an exhibition innovation, which is of positive significance for promoting cooperation between upstream and downstream enterprises in the footwear industry at home and abroad and improving transaction efficiency. Many overseas buyers agreed with this form of online trade and expressed their willingness to participate in such activities for a long time.
In the future, we will hold such online meetings once a month, to help excellent Chinese footwear enterprises connect with international buyers and open a new pattern of international trade.