Home / Press & Media /
What's New
Uzbekistan invited be guest of honor at Wenzhou Int'l Leather, Shoe Material & Shoe Machinery Fair
2023 will be the first year of the new era of the comprehensive strategic partnership between China and Uzbekistan. In this new beginning, in order to promote economic and trade exchanges and cooperation between China and Uzbekistan in the shoe leather industry, Uzbekistan was officially invited to be the guest of honor of the 26th China (Wenzhou) Int'l Leather, Shoe Material & Shoe Machinery Fair.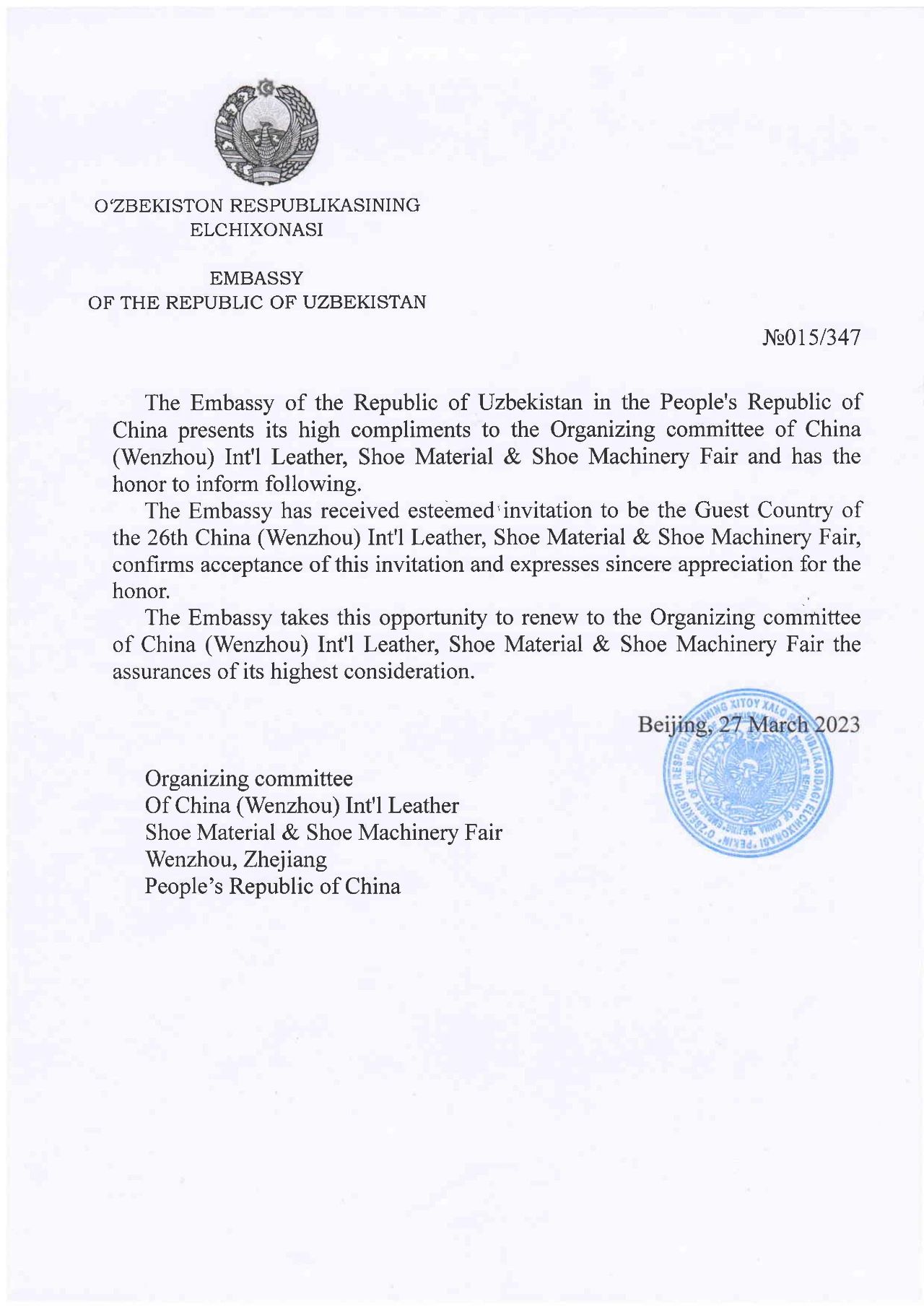 01. Rapid Development
Uzbekistan shoe industry
Uzbekistan is a Central Asian country with a long history and rich culture. Its leather and leather products are widely acclaimed in the world. Shoe industry is a crucial traditional industry in Uzbekistan. The shoe industry in Uzbekistan is dominated by hand-made shoes, with leather shoes as the main product.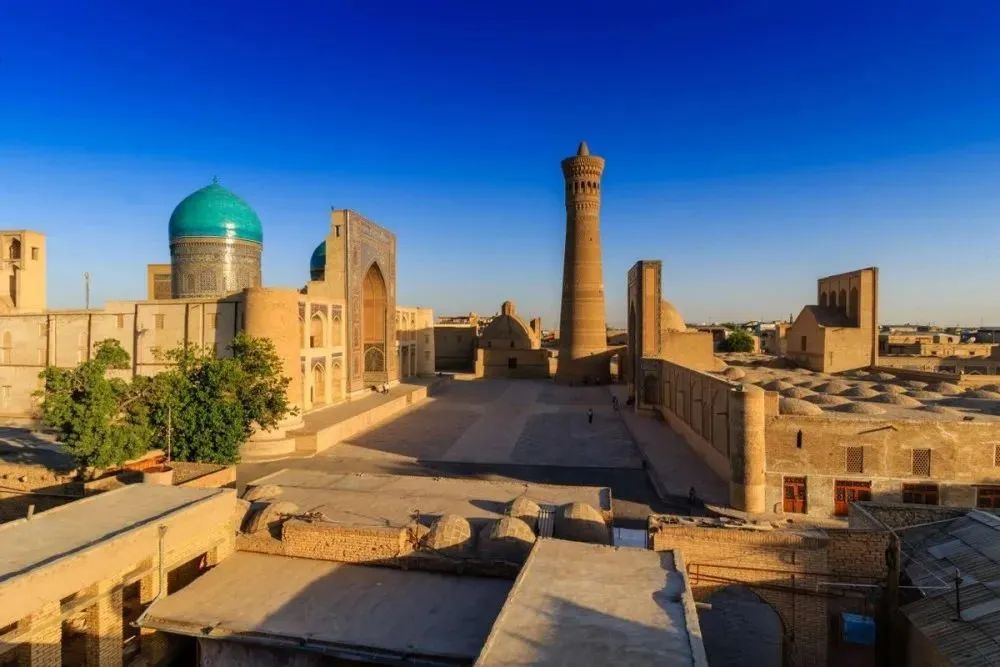 With the continuous expansion of global trade, Uzbekistan's shoe leather industry is in a stage of rapid development. The government provides tax incentives and loan support, encourages foreign investment and technical cooperation and other measures to promote the development of footwear industry. At the same time, the government also supports shoe enterprises to participate in international trade fairs and trade fairs to expand their export markets.
In the first seven months of 2022, the country exported 15.3 million pairs of footwear products with an export value of $21.4 million. Its export markets are mainly Russia, Kazakhstan, Kyrgyzstan and Ukraine.
As a country that mainly manufactures shoes by hand, the technical level of shoe enterprises in Uzbekistan is relatively low in terms of production process and product design. To meet the high demand of the export market, shoe companies need an "industrial upgrade".
02. Win-win Cooperation
Prospects for China-Uzbekistan cooperation
Since its establishment in 1996, China (Wenzhou) Int'l Leather, Shoe Material & Shoe Machinery Fair has been committed to building a high-quality platform for international footwear and leather industry exchange, attracting overseas professional buyers from 50+ countries and regions. A number of countries organized delegations to participate in the exhibition, including Uzbekistan, India, Egypt, Indonesia, Bangladesh, Pakistan, Iran, South Korea, Russia, Mexico, Sri Lanka and other countries.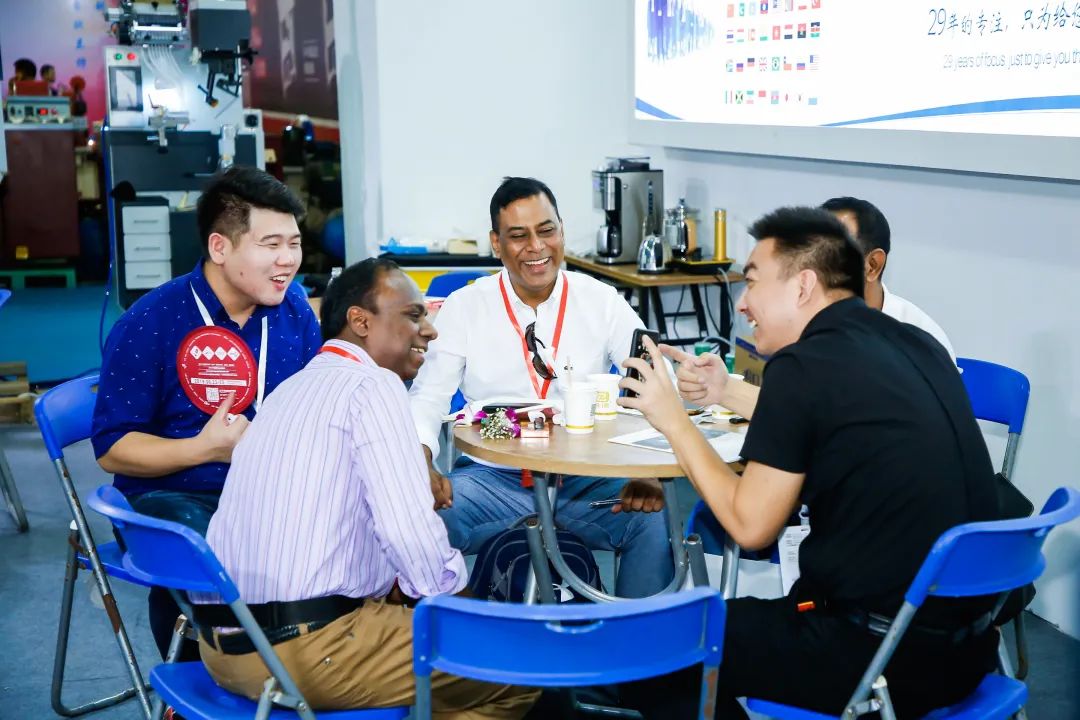 For the first time, the exhibition has a guest of honor and the Uzbek Embassy in China and Chinese enterprises will be invited to attend the exhibition.
In early April, the organizing committee went to the Uzbek shoe fair and local markets to promote the exhibition and invite professional buyers. Through communication, the Uzbek Leather Association and the Uzbek Footwear Association plan to organize a number of enterprises to participate in the 26th China (Wenzhou) Int'l Leather, Shoe Material & Shoe Machinery Fair in July.
The exhibition will further promote in-depth exchanges and cooperation between the shoe and leather industries of China and Uzbekistan, expand markets on both sides, and promote the development of the Chinese and Uzbek economies and trade.
03. The 26th China (Wenzhou) Int'l Leather, Shoe Material & Shoe Machinery Fair
Exhibition Overview
As an international platform dedicated to promoting the innovation and development of the shoe leather industry for nearly 30 years in the service industry, China (Wenzhou) Int'l Leather, Shoe Material & Shoe Machinery Fair has been ready for a new start. On July 2-4, the 26th China (Wenzhou) Int'l Leather, Shoe Material & Shoe Machinery Fair will invite tens of thousands of domestic and foreign shoe leather manufacturing colleagues to gather in Wenzhou Int'l Convention & Exhibition Center.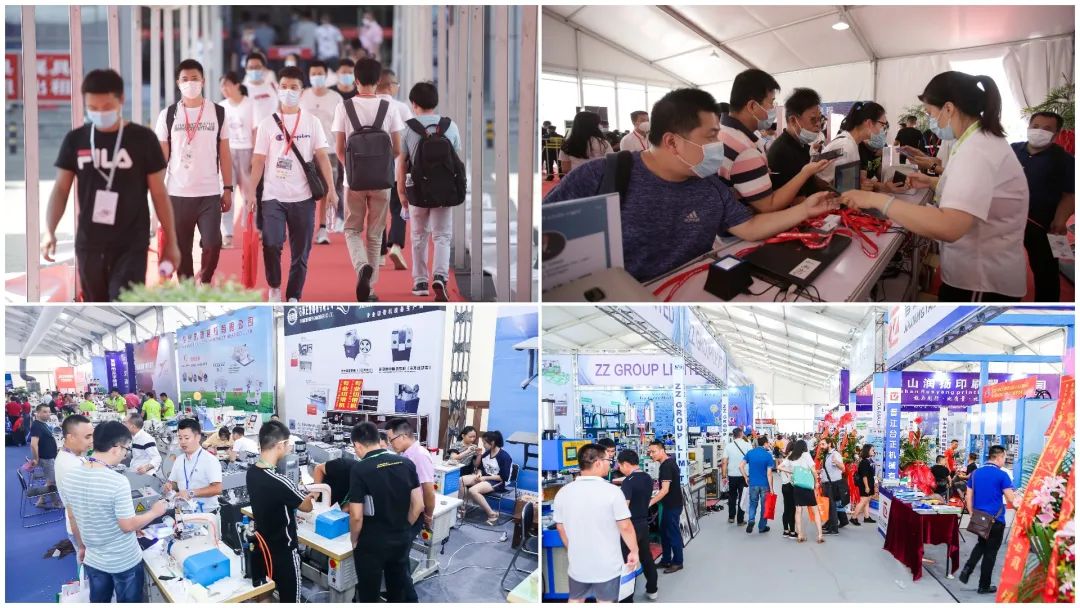 There are seven pavilions in the exhibition. On the basis of previous gatherings of shoe materials, synthetic leather, chemical industry for shoes, shoe-making machinery, sewing equipment, knitting machinery, fly-woven uppers, digital printing, laser equipment, 3D printing and other new products and technologies in the industry chain, the exhibition area of intelligent manufacturing equipment will be added, gathering domestic and foreign brands related to intelligent footwear and sewing equipment. We will jointly showcase the achievements of intelligent and digital technologies in shoe making and help enterprises in the industry to innovate, transform and grow.
‍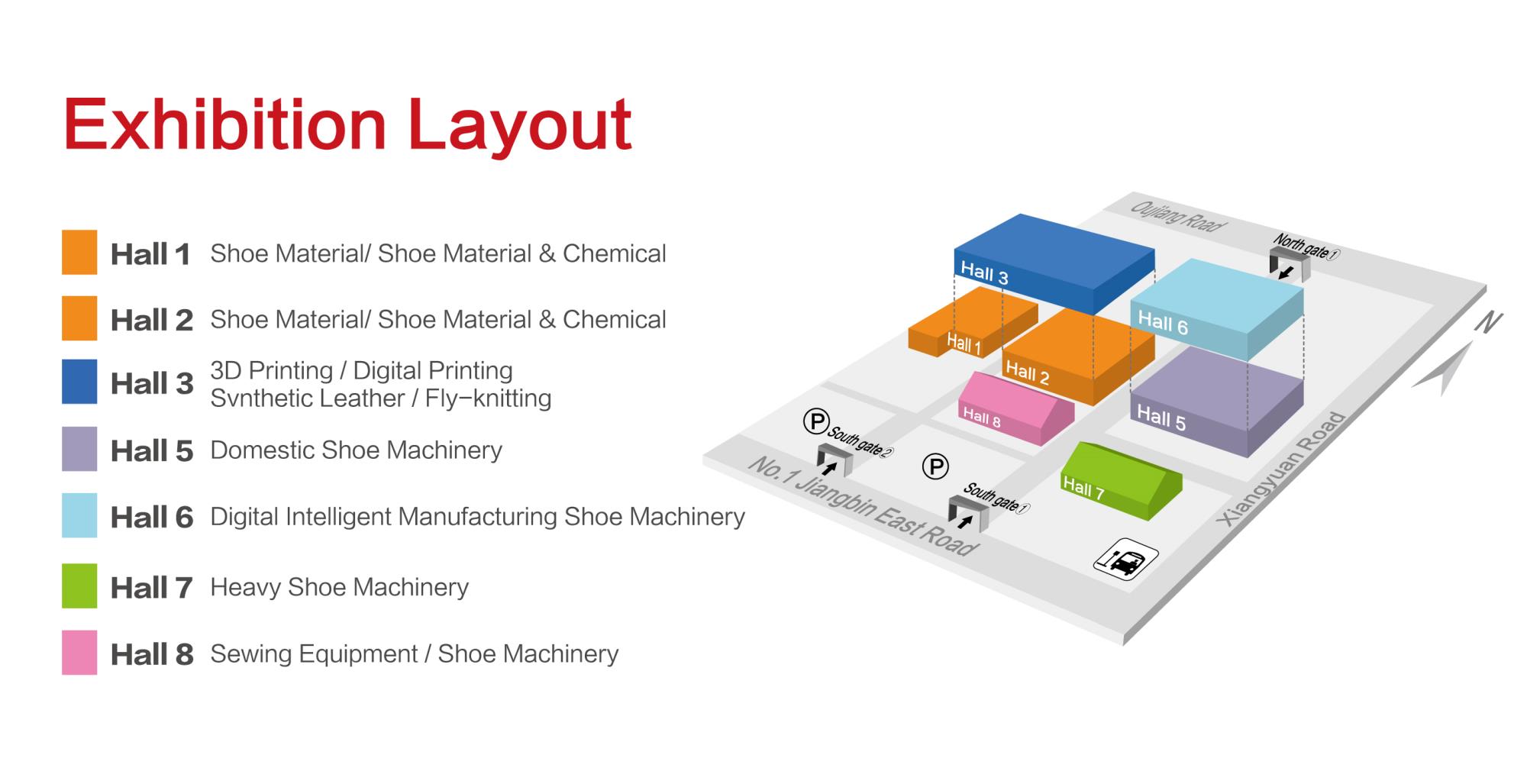 Register your visit badge in advance for FREE:http://crm.donnor.com/web-reg-server/pc/vistor-register.html?EID=E0000000183&target=1&orgnum=1237&pid=949&version=2&cid=321&ctid=20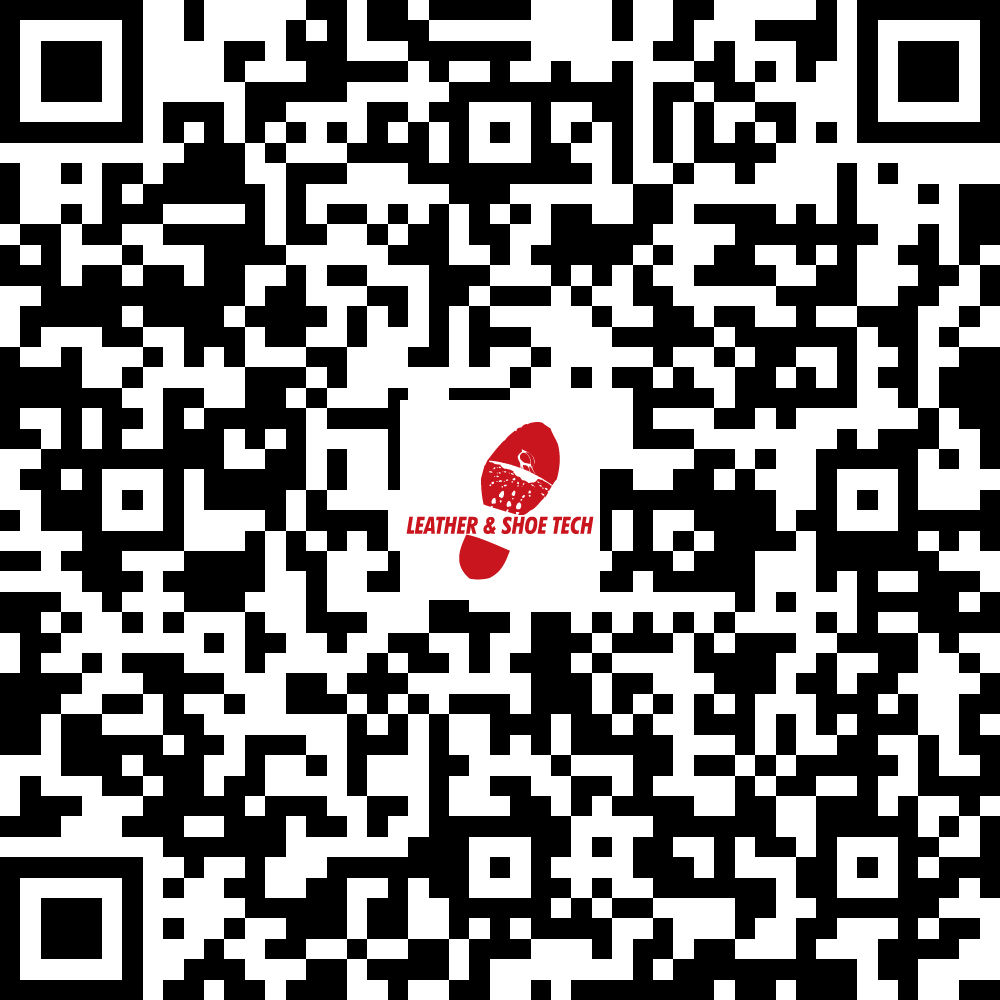 Get your free hotel room: https://www.chinaleatherfair.com/457.html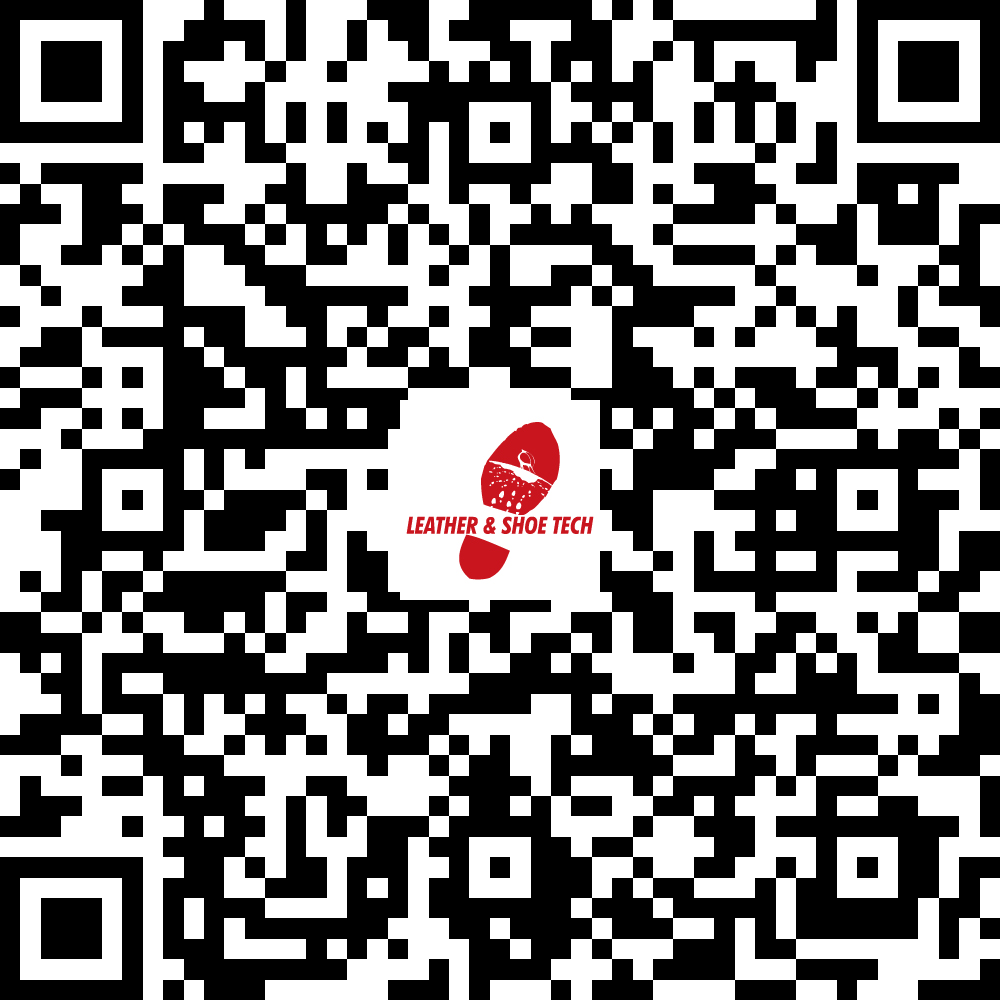 More detail information in: https://www.chinaleatherfair.com/