Home / Press & Media /
What's New
@Shoe Leather Enterprise Digital Printing Zone Explore new trends in the industry
As a professional platform for channel expansion, cross-border cooperation, exchange and trading for Chinese and global footwear and leather enterprises, the 26th China (Wenzhou) International Leather, Shoe Material and Shoe Machinery Fair will be held from July 2 to 4 at Wenzhou International Convention and Exhibition Center (No. 1 Jiangbin East Road, Wenzhou).
This exhibition brings together 700+ famous enterprises to exhibit new materials, new technologies and new equipment. Focusing on the industry trend of digital printing, a digital printing zone will be set up to bring together well-known enterprises and exhibit new digital printing equipment.‍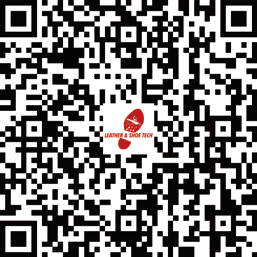 ‍
Pre-register now, there are even good gifts on site!
Featured Area
Catch the new trend of industry development
At present, the application of digital printing in the footwear and leather industry is showing exciting developments. Today, digital printing technology has become an important innovation tool for the shoe leather manufacturing industry, leading the change and development of the industry.
Digital printing enables customized production of shoe leather, providing consumers with personalized shoes and boots. At the same time, digital printing technology enables designers to create unique shoe leather designs with complex textures and three-dimensional effects. In addition, digital printing accelerates the shoe leather production process, shortens delivery times and helps achieve the industry's sustainability goals. The use of this technology is driving the shoe leather industry toward a more personalized, innovative and sustainable future.
The exhibition invites leading digital printing companies, such as Zhixun, Jiayi, Jingmaida, Shengyang, Sanjie, Hanmei, Wanlida, Dingli, Longrun, Xuanxu, Bentrade and Kasemei, to focus on technology, new equipment and new solutions, presenting you with precise, efficient and diversified production methods.
Previous exhibits
‍