Home / Press & Media /
Industry News
Grisport, at the Forefront of the Accident Prevention Sector
ACTIVE PRO – For accident prevention, the "fast" boot
The Grisport Fast boot, part of the Active Pro Line designed for the accident prevention sector, is suitable for any type of work, from the "lightest" to the "heaviest" ones. The sole is made up of 7 "layers", which guarantee comfort, breathability and cushioning. There is also an anti-perforation plate in composite material, a PU midsole with micro-bubbles and an antistatic, non-slip and heat-resistant sole. The Active Pro Line is made with Vibram rubber or compact PU sole, upper in leather or in molded microfiber and with a protective aluminum toecap.
GRISPORT – www.grisport.it – www.grisport-store.it
Established in 1977, GRISPORT is renowned for its expertise, research and innovation: the firm headquartered in Castelcucco (Treviso province) provides its clientele with an ample array of solutions not only for the safety sector, but also for outdoor activities and leisure time, fully compliant with regulations, sustainability-wise as well, and with the strictest technical specifications. Shoes standing out for both their materials and components – state-of-the- art and high-performance – and for the special care shown in terms of style and design. The final result is the perfect combination between comfort, technology and creativity.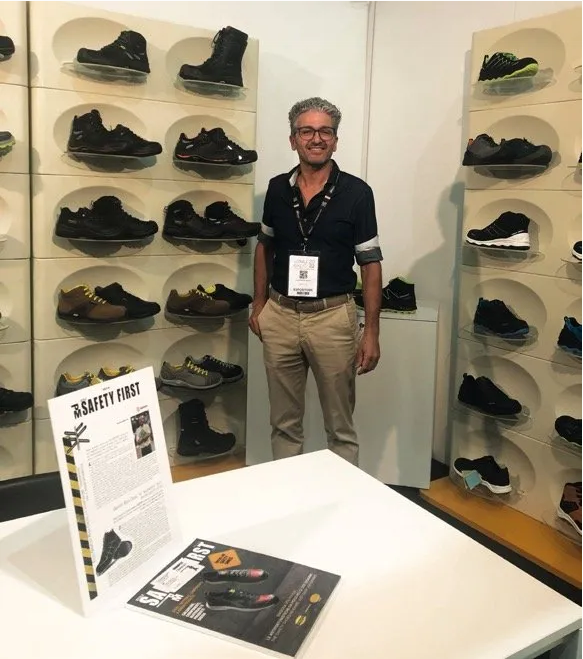 Dr. Alessandro Boito (International Sales Management – Safety & Occupational footwear).
Source: MPA STYLE
https://mpastyle.it/en/grisport-in-prima-linea-nel-campo-nellantinfortunistica/