Home / Press & Media /
Industry News
An Increasingly Sustainable Footwear Industry
The topic of sustainability is gaining increasing momentum and becoming a real prerogative for all players in the footwear supply chain. At the January 2023 edition of Expo Riva Schuh & Gardabags, we met a number of exhibitors offering sustainable products and production processes.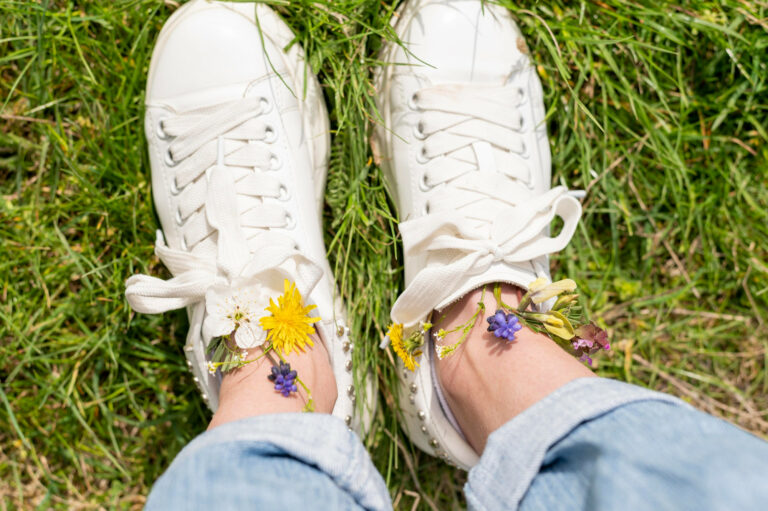 Where do we stand with regard to sustainability in the world of footwear? What are the approaches and actions of manufacturers and what do consumers think? Are the labours and efforts of those committed to sustainability being rewarded by a growth in demand in this respect?
The truth is that there is still much confusion and uncertainty about which products and processes can be considered sustainable and which characteristics make some types of goods more sustainable than others. In recent years, various sustainability certificates have emerged, first in the clothing industry and then increasingly in the footwear industry, to provide standards that help manufacturers, brands but also consumers to distinguish what is sustainable and ethical from what is not.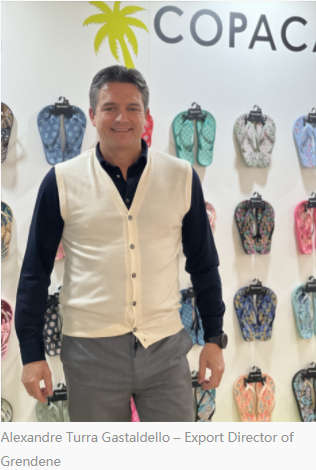 As Alexandre Turra Gastaldello, Export Director of Grendene, said, 'With respect to the importance and centrality of sustainability as a global issue, consumers started to become aware of it not so long ago. That is why not everyone is yet actively looking for sustainable products. This is a growing trend, especially among the younger generation. This is why buyers need to be able to recognise brands that act in an ethical and green manner so that they can make informed and targeted choices.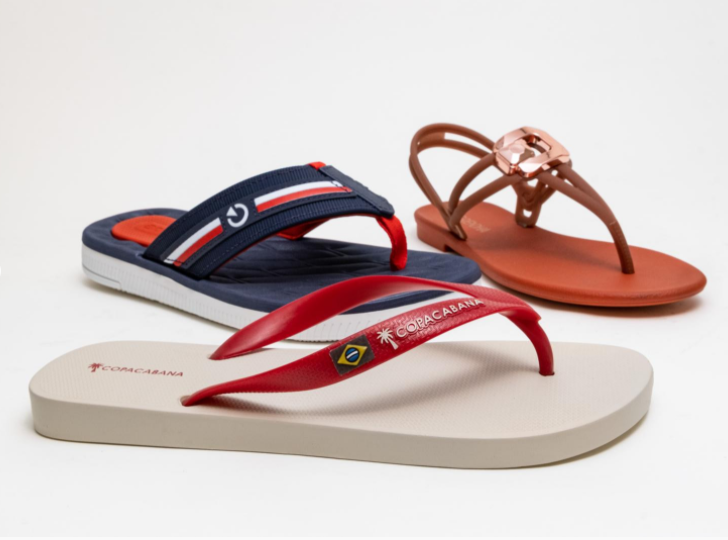 Brand: Copacabana, Cartago, Grendha
Grendene is a Brazilian company founded in 1971 and owner of brands such as Ipanema, Rider, Cartago, Zaxy and many others. It has been involved in sustainability for 10 years already. Having managed to achieve a low impact on the environment has enabled them to obtain Zero Emission certification this past year. In addition to using energy from renewable sources and recycled materials, the shoes they produce are entirely recyclable, an example being the Cartago men's model, which is 100% recyclable. As Alexandre Turra Gastaldello explains: 'When the life cycle of the product has come to an end, it is really very simple to separate the fabric part from the synthetic part and recycle them both by putting them into a new production process. Even the hooks we use to hang and display our flip-flops are made of recycled PVC'.
The Chinese company Lufeng Footwear, which has been producing shoes since 2004, mainly women's boots, moccasins, sandals and trainers, has also obtained the circular fashion certification. As Emily Lin, Chief Operational Officer, tells us: "The demands for sustainable products are increasing compared to the past. All of the materials we use to make our footwear have passed tests on quality, safety, sustainability and performance standards, both in-house and of the brands we supply".
Sustainability features alone are not enough to spur consumers to proceed with a purchase. We know that shoes are also an object of desire and a style statement, they are precious companions in life: besides protecting the foot, they enhance the personality of the wearer. For this, comfort and quality materials are indispensable, but also design that must meet the public's taste. Manufacturers try to combine all these aspects to give their models all the features most in demand on the market.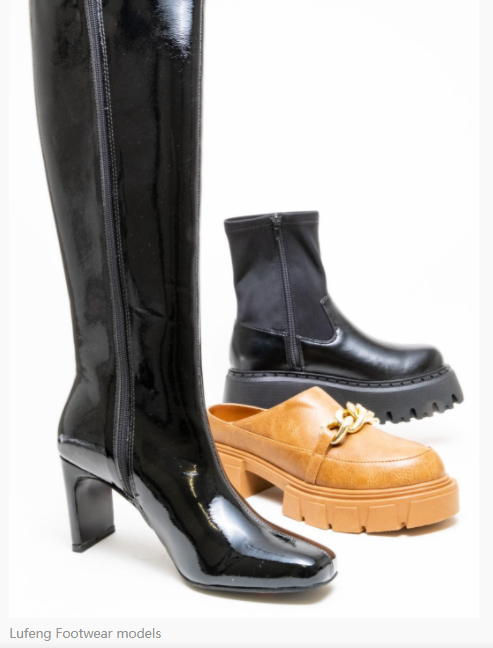 Just like Dawar Footwear, a company based in Agra, India, which has been dedicated to sustainability and ethical production since 1977, without forgetting aesthetics. It produces mainly leather footwear for men and women: boots, elegant shoes with and without heels, sandals.
Rohit Sahai, Sr. Merchandiser at Dawar Footwear, said: "For us, sustainability has always been a key issue. It is becoming more important day by day because sustainable products are demanded by both brands and consumers. For us sustainability means renewing production processes, environmentally friendly operations, using natural resources, reusing materials and being able to recycle our products and waste materials. We only use leather that is LWG (Leather Working Group) certified and therefore complies with the new environmental protocols. We search for natural raw materials and promote production that is as environmentally friendly as possible'.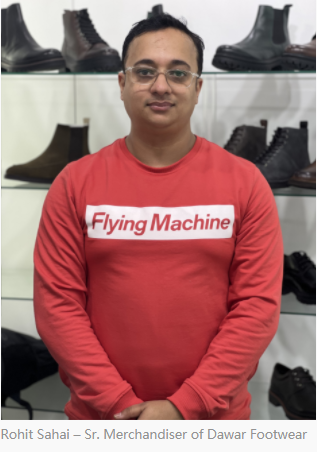 When it comes to ecology, sustainability and ethicality, the challenges become even greater than the traditional ones that the market demands to be faced on a daily basis. Processes with less impact on the environment are usually longer, the search for raw materials more tortuous and the costs of both materials and production increase. We are moving towards an increasingly sustainable future, and no manufacturer or brand that wishes to continue to develop business can avoid going down this road.
The shared perception is that the trend, also on the part of consumers, towards more eco-friendly fashion and purchasing processes is taking shape.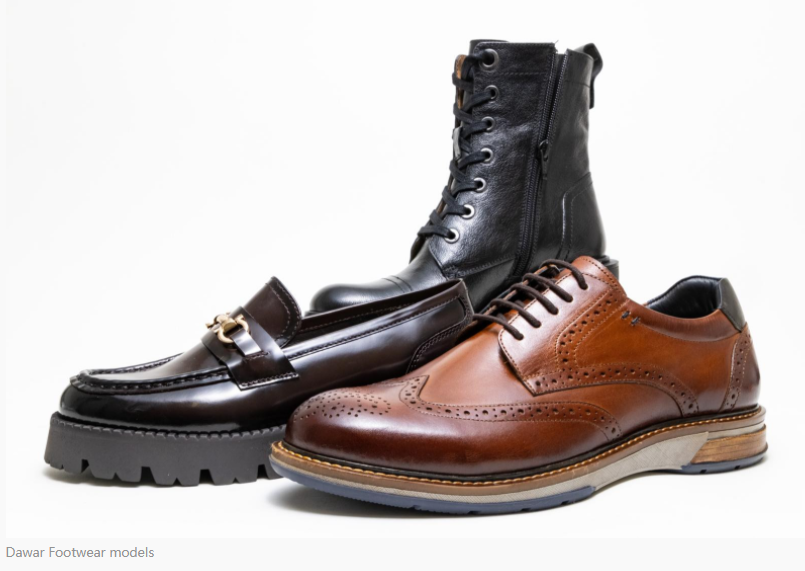 Source: FOTOSHOE
https://fotoshoemagazine.com/an-increasingly-sustainable-footwear-industry/