Home / Services /
Material Download
Group Visitors Policy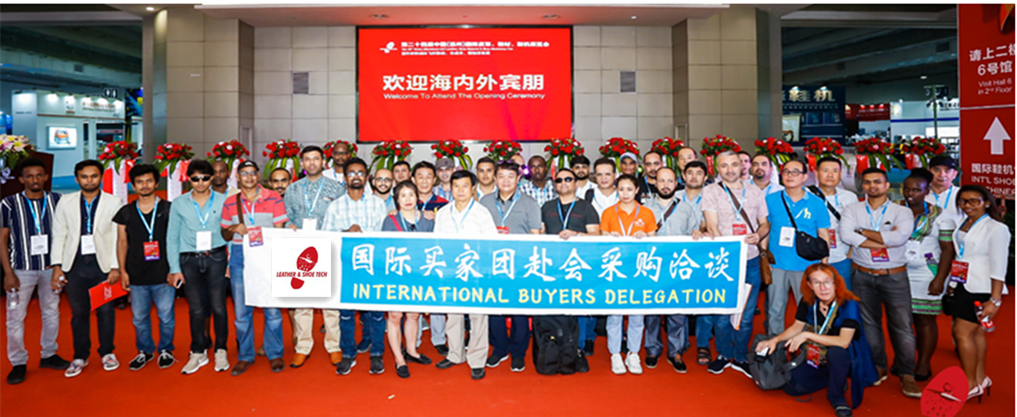 To Whom It May Concern,
It is our great pleasure and honor to invite you to The The 25th China (Wenzhou) Int'l Leather, Shoe Material & Shoe Machinery Fair (LEATHER & SHOE-TECH for short) held on 21 - 23 August, 2020 at Wenzhou Int'l Convention & Exhibition Center. Relying on the advantage of Wenzhou - China Shoe Capital, LEATHER & SHOE-TECH gradually grows up into an important manufacturing and exportation-oriented platform covering whole industry chain.
LEATHER & SHOE-TECH 2020 Basic Info: Scale 50,000 sqm Exhibitors 700+
Exhibits: Shoe Machinery, Leather, Shoe Materials, Chemicals, Components &Accessories, CAD/CAM System, Painting & Color Printing Equipment, Artificial Leather, Synthetic Leather, Microfiber, Raw Material, Mechanical Equipment and etc.
Group Visitor Requirement
Visitor: A group visitor of 5 (come from at least 3 companies) or more delegates (First Time NEW Visitor)
Visitor Identity: Overseas Visitors including Hong Kong, Taiwan and Macau
Material: Passport Page, Business/Name Card in PDF/JPG Version
Deadline: 30 July 2020
Bonus
Package A
① The group leader will receive additional $100 USD/new visitor commission
② Every group member can enjoy 2-day FREE Four-star hotel (two person per room, twin room)
③ Group leader and members can enjoy airport one-time pick-up service (same flight, at least 5 people)
④ Group leader and members have direct access to on-site activities including factory tour
Bonus Upgraded under the following condition
IF the GROUP VISITOR has more than 10 people, the group leader can enjoy Bonus Package A+B
* Package A ①②③④
* Package B The group leader can reimburse one round trip tickets (economic class, one person)
Procedure Instruction
Step 1: Inform Committee your Intent to organize a visitor group via email at market@donnor.com
Step 2: Submit all the group members' material to market@donnor.com
Step 3: The Committee will issue group visitor confirmation and Hotel Confirmation to group leader
Step 4: After checking the arrival of all members during the fair period, the Group Leader must bring the team passport copies and name cards to the Organizer Office to get the commission.
We look forward to your company/organization being a part of the 25th China (Wenzhou) Int'l Leather, Shoe Material & Shoe Machinery Fair - the major shoe making trade fair of Asia! Your participation will help make our exhibition a success! We will provide the best service to you and all the delegates.
Yours sincerely,
LEATHER & SHOE-TECH Committee
↓ ↓ ↓ DOWNLOAD ↓ ↓ ↓